Xiaomi and Oppo are reportedly working on their own foldable phones too
9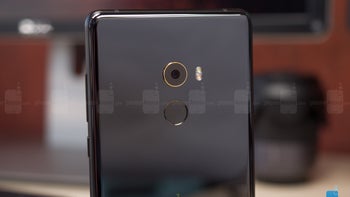 Kicking off the next trend early next year with its own release, Huawei is reportedly working on the
world's first foldable smartphone
. This is then set to be followed by Samsung's own offering, currently set to be called
the Galaxy F
. However, if new reports are to be believed, these may not be the only upcoming foldable devices.
At this point, its unclear what kind of launch timeframe should be expected next year, but
Xiaomi
has reportedly begun development of its own foldable smartphone design and is already working with suppliers. Unlike
Huawei
and Samsung which are reportedly working on in-folding designs, though, Xiaomi's variant will reportedly fold outwards, thus offering a much more compact package that has the potential of expanding the display surface significantly. Also, it remains unclear how the Chinese company will choose to price the smartphone. After all, while Samsung's offering could
cost nearly $2,000
, Xiaomi has committed to a maximum profit margin of 5% on its smartphones, suggesting its device could significantly undercut rivals.
In addition to Xiaomi, another Chinese company reportedly planning the production of its own foldable smartphone is Oppo, although no exact timeframe has been provided either. Currently, while no information in regards to the design has appeared, a number of
recent patents
did hint at what could be in the works. On one final note, a price tag on par with that of Samsung is to be expected.
Overall, 2019 is shaping up to be the year of the foldable smartphone with at least four major releases in the works. But, if patent filings are anything to go by, this could increase to a total of six thanks to
Motorola
and
LG
. In any case, though, considering how new the technology will be upon launch, each smartphone is expected to be available in limited quantities only.