Samsung fined in Taiwan for slamming HTC while praising its own products
68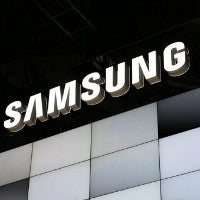 Samsung's Taiwanese arm has got to be one of the naughtiest of all of Sammy's local divisions, or at least the Taiwanese Fair Trade Commission would lead us to believe so. Samsung Taiwan has been fined by the regulatory body at least three times already – once for false advertising related to the camera unit on the Samsung Galaxy Y Duos GT-S6102 ($10,034), and now for hiring college students to lead a defamation campaign against local HTC.
The latter isn't exactly new information
, though until today, all we knew is that there were allegations that were being looked into.
Today, the FTC came out with a statement alleging that the South Korea-based manufacturer has organized an Internet campaign that is in strict violation with the rules of fair trade. Said campaign was staged with the aim of defaming the products of local rival HTC, while praising Samsung's own products at the same time. The fine reads a whopping $340,000, though we can imagine that Sammy's been through worse. Two local companies were also fined, as they were responsible for mounting the smear campaign itself.
Things like these are bound to happen when you're as big as Samsung and operate in as ruthless an industry as the mobile one right now. Then again, such methods are frowned upon to say the least, and we definitely don't see Samsung products as ones needing a push, so we're definitely not happy to see that the allegation was upheld. Play nice, Sammy!
source:
Associated Press