Samsung announces winner of its S Pen App Challenge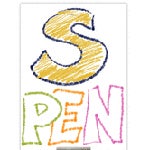 Samsung seemed to almost be going retro when it
announced that the Galaxy Note
phablet would come with a stylus, dubbed the S Pen. While Samsung made the S Pen a feature of some of their marketing (often using it to
defeat unprepared iPhone users
in ads reminiscent of the Smoked by Windows campaign), they were apparently aware that the long-term utility of the S Pen depends on there being
compelling apps
to take advantage of it.
Knowing this, Samsung did what any good mega-corporation does when faced with a need to spark creativity and drive demand – they threw a lot of money at the problem. $205,000 to be exact, with first prize netting a cool $100k. Not surprisingly,
developers
responded with appreciation, and now Samsung has crowned the winners. If you picked up a Galaxy Note, or plan to pick up one of Samsung's upcoming
stylus-equipped tablets
, you may want to peruse the list to see if something catchers you eye.
The winning submissions include:
Best Overall App – Grand Prize - $100,000 "Monkey Write * Learn Chinese" by Chiu-ki Chan (Square Island LLC): Learn to write Chinese with Monkey Write – a game that makes it fun to learn. Chinese characters are written in a specific order to give them structure. Follow the stroke numbers to learn to write each character.

Best Overall App – Second Prize - $50,000 "Maze Racer" by Roger Peters (SmartyPantsGaming) and David McCanless: Maze Racer is a simple maze inspired game where you draw a line from start to finish. In Maze Racer, you get rewarded stars based on how quickly you reach the finish. Maze Racer is optimized for precision from the S-Pen over traditional finger input.

Best Overall App – Third Prize - $25,000 "Drawing Pad" by Christopher Lott and Daren Murtha (Murtha Design): Drawing Pad is a mobile art studio with a beautiful user interface that puts the fun into creating art. Drawing Pad provides amazing realistic textured brushes with the pressure sensitivity data of the S Pen.

Popular Choice - $2,000 and a Galaxy Note - "SignDoc Mobile" by Softpro North America: Professionally capture user handwritten signature using pressure sensitivity of the S Pen

Honorable Mention - $2,000 and a Galaxy Note
Games – "Speed Draw" by Ferdouse Khaleque and Kabir Khaleque
Productivity – "Papyrus" by Andrew Hughes (Steadfast Innovation)
Media – "FlipaClip" by Visual Blasters team members Jonathan Meson and Tim Meson
Sports – "Playcall" by Sargon Benjamin
Entertainment – "Colors! For Galaxy Note" by Jens Andersson (Collecting Smiles)
Travel – "Map Note" by Base 2 Applications, LLC
Social – "Authorgraph" by Evan Jacobs (To the Reader, Inc)
Lifestyle – "Makeup Paint" Modiface Inc.
Education – "iAnatomy" by Anouk Stein, M.D.
Other – "bConnected @ Ball State for Galaxy Note" by Ball State University team members Kyle Parker, Valerie Morris, Ryan Bitzegaio, Brandon Smith, Ian Gibson and Brice Brenneman
We have to commend Samsung on taking the initiative here – there have been many people who questioned whether the world needs an oversized Android handset with a tablet, but
sales numbers indicate
the answer is a resounding "yes", and Samsung has continued to reward owners of the Galaxy Note with a serious investment in promoting the ecosystem around it.
Interested readers can hit up the source link for an app gallery, and links to developer web pages and the Google Play Store.
source:
Samsung S Pen Challenge
via
Android Central