Samsung announces preliminary report, says it had operating profit of $5.15 billion in first quarter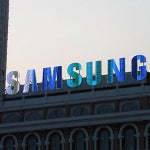 Korean based manufacturer Samsung is expected to announce first quarter earnings on April 27th. The company
did release a preliminary look at its Q1 earnings report
and the numbers look good. According to
Reuters
, Samsung's preliminary operating profits for the first three months of the year nearly doubled from last year's first quarter thanks to red hot sales of the Samsung Galaxy line of smartphones including the Samsung Galaxy S II, the Samsung GALAXY Nexus and the Samsung GALAXY Note.
Preliminary figures from Samsung show operating profits came in
at a record 5.8 trillion won
($5.15 billion USD) versus analyst's expectations for 5 trillion won in operating profits. The preliminary figures showed revenue to be 45 trillion won ($39.8 billion USD). As good as those figures are, they fall short of the
$5.28 billion Q1 profit projection made by analysts from Citibank and JP Morgan
.
"The guidance is a surprise. Higher-than-expected shipments of the Galaxy Note seem to have given an upside to earnings. Sales of the Galaxy Note will increase further in the second quarter, and handset profit will grow despite a rise in marketing costs related to the London Olympics."-LEE KA-KEUN, ANALYST, HANA DAETOO SECURITIES
A number of analysts and fund managers were surprised by the results. Most
now expect growth in Q2 earnings
in the face of the preliminary first quarter numbers.
Kim Sung In, a chips analyst with Kiwoom Securities, now expects second quarter operating profits of 6.5 to 7.5 trillion won on 48.4 to 49 trillion won in revenue.
Lee Sun-Tae, analyst with NH Investments and Securities said that the Olympics might bring higher marketing costs for the second quarter, but doesn't expects Samsung's handset business to fall.
Choi Do-Yeon, LIG Investment and Securities, said profit margins in the handset business topped 20% in the January-March period. The handset division brought in 4 trillion yen in profits according to Do-Yeon. Strong sales of high end models like the Samsung GALAXY Note helped margins top estimates although the analyst feels that increased marketing for the Olympics could put pressure on second quarter earnings.

source: Reuters