Samsung and Apple smoke the peace pipe, drop all ITC cross-appeals from 2013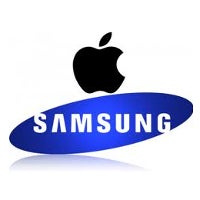 A report out of Korea on Wednesday, cites an unnamed industry official who says that Apple and Samsung are ready to bury the hatchet. Tired of spending money on legal disputes, both tech giants are looking for ways to end their years of legal wrangling. In addition, Apple apparently wants to continue to have access to Samsung as a component supplier.
Both Apple and Samsung are said to have dropped all cross-appeals filed with the ITC last year. The agency ruled in 2013 that Samsung had infringed on a pair of Apple's patents relating to a touchscreen interface and headset plug detection. Since Sammy's devices banned by the ITC are older models that are no longer manufactured, and newer devices are shipped with a workaround, the ITC suits are not as important to Apple as they once seemed to be.
The anonymous official says that Apple is very interested in releasing wearables with OLED flavored displays, which could be one more reason that Apple and Samsung end up shaking hands and becoming friends.
Samsung's use of Super AMOLED displays for its two high-end slates
, might have the suits in Cupertino thinking about using such displays in devices like the iWatch.
"As technology shifts toward wearable devices, Apple still wants to keep Samsung as its top-tier parts sourcing channel. The recent release of the Samsung OLED tablet is an indication that Samsung can manage OLED displays to be used in almost all wearable devices, a segment that Apple is greatly interested in."-Anonymous industry official
If Samsung and Apple can get along, perhaps there is hope yet for the rest of the world.
Thanks for the tip!
source:
KoreaTimes
via
GforGames