Samsung's AI chip is almost ready for action and it might debut on the Galaxy S9/S9+
16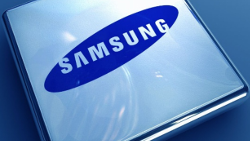 A new report published today out of South Korea says that Samsung is close to completing the development of Neural Processing Units (NPU), also known as "AI chips." These components will enhance the abilities of mobile devices and servers to run AI based software. One source says that Samsung has reached the same level for its AI chips that has already been achieved by rival firms Apple and Huawei. The same source believes that Sammy will top its competitors with the AI chips it will be producing in the second half of this year.
Samsung originally started work on its NPU after Apple and Huawei included one on the A11 Bionic and Kirin 970 SoCs, respectively. All of Apple's 2017 handsets (
iPhone X
,
iPhone 8
and
iPhone 8 Plus
) make use of the NPU as does the
Huawei Mate 10
and
Mate 10 Pro
. The NPU allows a smartphone to analyze, process and store data without using the cloud. We could see Samsung show off its new NPU capabilities when it unveils the
Samsung Galaxy S9
and
Samsung Galaxy S9+
on February 25th. That's the day before the MWC 2018 trade show opens.
"Although the company has been somewhat late in the AI field, it was quite fast in catching up with competitors. Still, it is too early to compare the performances of AI chips by Samsung, Apple and Huawei, because the market has just been formed. Apple claims that its NPU has reached 600 in giga operations per second, while Huawei says 4 in tera operations per second. Samsung's is estimated to be similar or slightly higher at the moment."-anonymous source
The company has issued a statement confirming the development of its NPU. "Development of AI chips is underway led by Samsung Advanced Institute of Technology," said a company spokesman.
source:
KoreaHerald