Samsung launches app to help you locate your Galaxy phone, Galaxy Watch or Buds, even if they're offline
6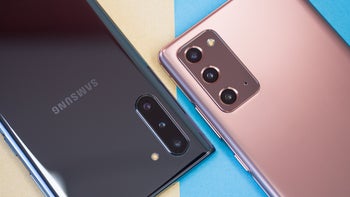 Samsung Electronics
is announcing a new app called SmartThings Find that will allow you to easily find your Galaxy phone, Galaxy Watch, Samsung Galaxy tablet, or earbuds. The app is now available globally to Galaxy devices. Samsung is also releasing a software update for the service on Galaxy phones and tablets running Android 8 or later, Galaxy Watches running Tizen 5.5 or later, and
Galaxy Buds Plus
and
Galaxy Buds Live
,
reports TechRadar
.
How does the new SmartThings Find app work?
The app uses
Bluetooth Low Energy (BLE) and ultra-wideband technologies
in order to locate other Galaxy devices that you own. Maps and sounds can guide you back to your devices.
Samsung says that once a device has been offline for 30 minutes, it will produce a BLE signal that can be received by other devices. You can use the SmartThings Find app to signal that you are searching for the missing device and any nearby Galaxy smartphones or tablets that had the service running can alert the Samsung server about its location. Then, Samsung's server will notify you.
Once you get close to the device, you can choose for it to "ring" or you can use the AR-based search nearby option, which shows you color graphics that get more intense when you're getting nearer the device you're searching for. Additionally, user data is encrypted and protected, so your device's whereabouts are known only to you.
Samsung also has plans to expand such a solution to tracking tags, so that you can find other belongings as well, not only locate your Galaxy devices.