Samsung Galaxy Buds Live review
8
We may earn a commission if you make a purchase from the links on this page.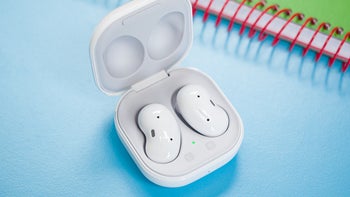 With the Galaxy Buds Live, Samsung promises a stylish and ergonomic design for comfortable all-day usage along with a premium audio experience. But do the Korean giant's new truly wireless earbuds live up to those promises?
The answer is "yes". Тhe Galaxy Buds Live do sound impressive as compared to the competition, with rich and clear sound, a strong bass presence, and solid active noise cancelling. The unique design the earbuds are sporting also makes them extremely comfortable to use for long music listening or podcasting sessions, and their battery is long-lasting.
Design
Both the bean-shaped Samsung Galaxy Buds Live and their case look and feel premium. The case is made of glossy plastic and opens up like a wedding ring case, with its inside made of matte plastic.
Because of their unique design, the earbuds gave me the initial impression of not looking too comfortable to wear for long periods of time, but actually trying them out left a vastly different impression. Not only are the Buds Live super light and comfortable to wear, but are easy to completely forget about after a while. Eventually you just feel like you're living with a soundtrack.
I had my colleagues also try on the earbuds, just to see if others find them as comfortable as I do. Most everyone who used the Galaxy Buds Live found them to be as comfy and easy to forget about as I did, except for one colleague. However, he did mention that he has trouble with any kind of earbuds due to the shape of his ears.
So, generally most of us find the Buds Live very comfortable, but it's also noteworthy that people could not initially figure out how to place them in their ears, without the instructions or my guidance.
Another minor gripe that comes from the earbuds' design is that they're a bit more finicky to place in and take out of your ears, as they don't have stems to grab on to. Placing them in your ear involves twisting them a bit in order to get a snug fit, while taking them out also isn't particularly graceful-looking.
Pairing process
If using a Samsung smartphone, it will detect the Buds Live and ask whether to pair them as soon as their case is opened. This makes for a fast and effortless process. The Galaxy Wearable app will then open, giving access to a number of settings and customization options for the Buds Live. If using a different Android device, you can still download that app from the Google Play Store.
On startup, the Galaxy Wearable app shows a quick tutorial on how to wear the Galaxy Buds Live, which is welcome, and furthermore gives access to the aforementioned Buds Live customizations.
Alternatively, iPhone users will need to pair the Buds Live the old fashioned way, by going to the Bluetooth menu on their phone and selecting the Buds Live, which will again show up if the case is nearby and open.
Settings and gestures
Aside from giving you simple equalizer presets, the Galaxy Wearable app includes a "Touch controls" menu, where you can see all of the touch gestures the Buds Live support. Those are: single tap to play and pause, double tap to play the next song or answer phone calls, and triple tap to play the previous track. The touch gestures work fairly consistently, although sometimes I accidentally end up triggering them while simply trying to reposition the earbuds in my ears.
Available is also an optional touch and hold gesture, which is user-customizable unlike the rest, and can be used to trigger Samsung's Bixby smart assistant or to control the volume. If you don't want touch gestures at all, you have the option to disable them altogether.
Other options include having your notifications read aloud, a gaming mode that aims to reduce sound delay, and enabling the use of Samsung's Bixby smart assistant.
iPhone users should be aware, though, that the Galaxy Wearable app is required to access those Galaxy Buds settings, and it's only available on Android. However, a dedicated Galaxy Buds Live app is expected to come out on iOS and make some of those extras available on Apple devices also.
In any case, iPhone users can still use the Buds with the same gestures as Android users, and for tuning the sound, the Music app's equalizer can be used.
In-ear fit and sound quality
It took a few minutes until I figured out the optimal way to wear the Buds Live to get the best sound and noise cancelling. At first, I simply placed them in my ears bottom-first, as instructed, resulting in a disappointing sound, until I discovered that twisting them until their bottom half fully closed my ear holes is what did the trick.
Afterwards, I experienced the Galaxy Buds Live as intended, and was immediately blown away by their sound quality. The Buds Live produce rich and clear sound with perhaps the nicest, cleanest bass I've heard in truly wireless earbuds so far. Of course, bass lovers have the option of further setting the equalizer to "Bass boost" for a stronger emphasis on the low end.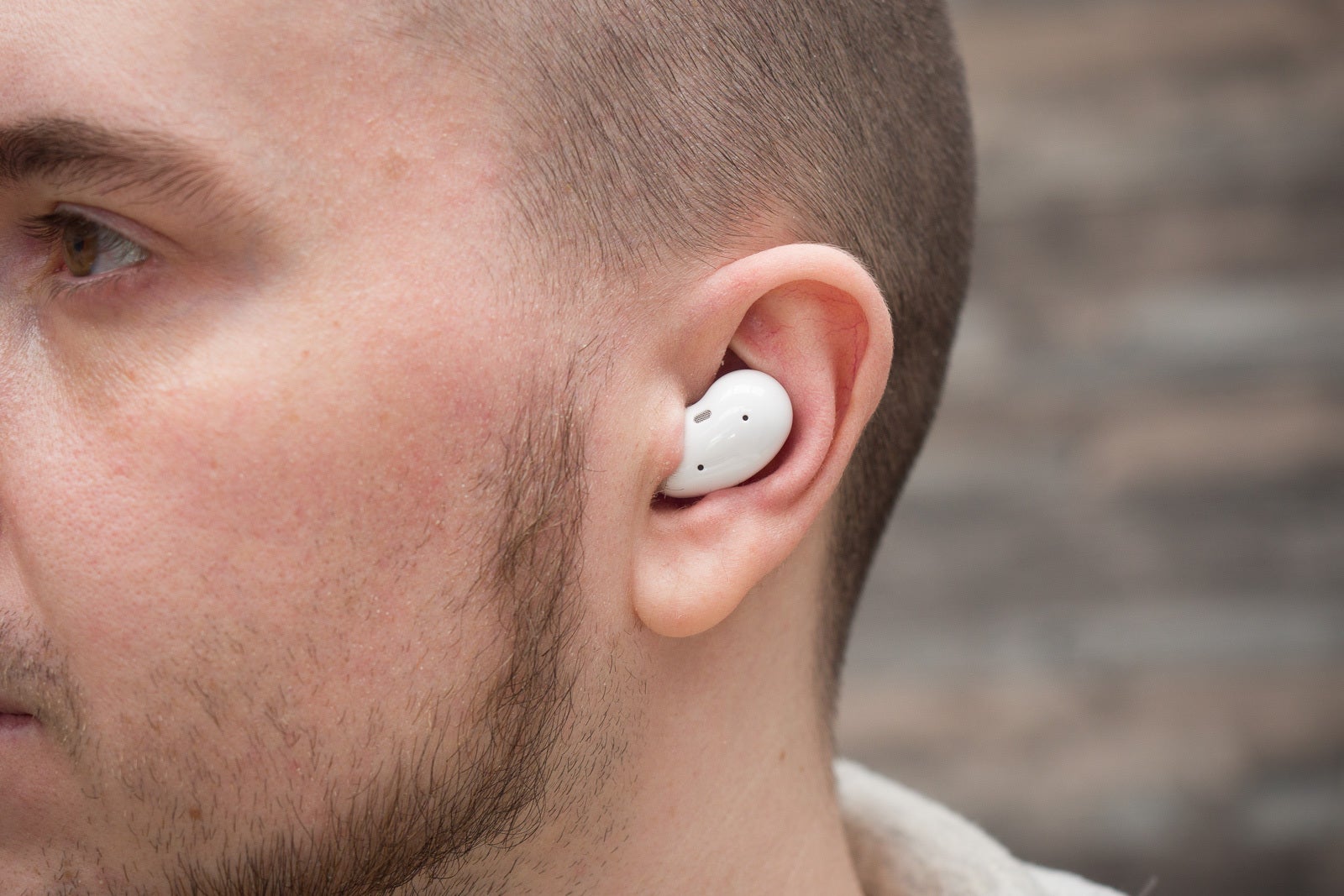 Noise cancelling and microphone
Once you start using the earbuds as intended and figure out how to get the best fit, you'll find that they provide good noise isolation. Turning on ANC (active noise cancelling) additionally softens and lowers the noise from your surroundings to a decent degree, although it's not quite on the same level as the AirPods Pro. The active noise canceling of the Buds Live lowers the sounds from your surroundings, but you can still hear them a bit, even if they are now quiet and muffled. The AirPods Pro on the other hand do an amazing job completely isolating any outside noise, at least in most cases. Regardless, the Buds Live should be plenty comfortable to use in loud environments such as planes and bus rides. Their active noise cancelling is still considerably strong.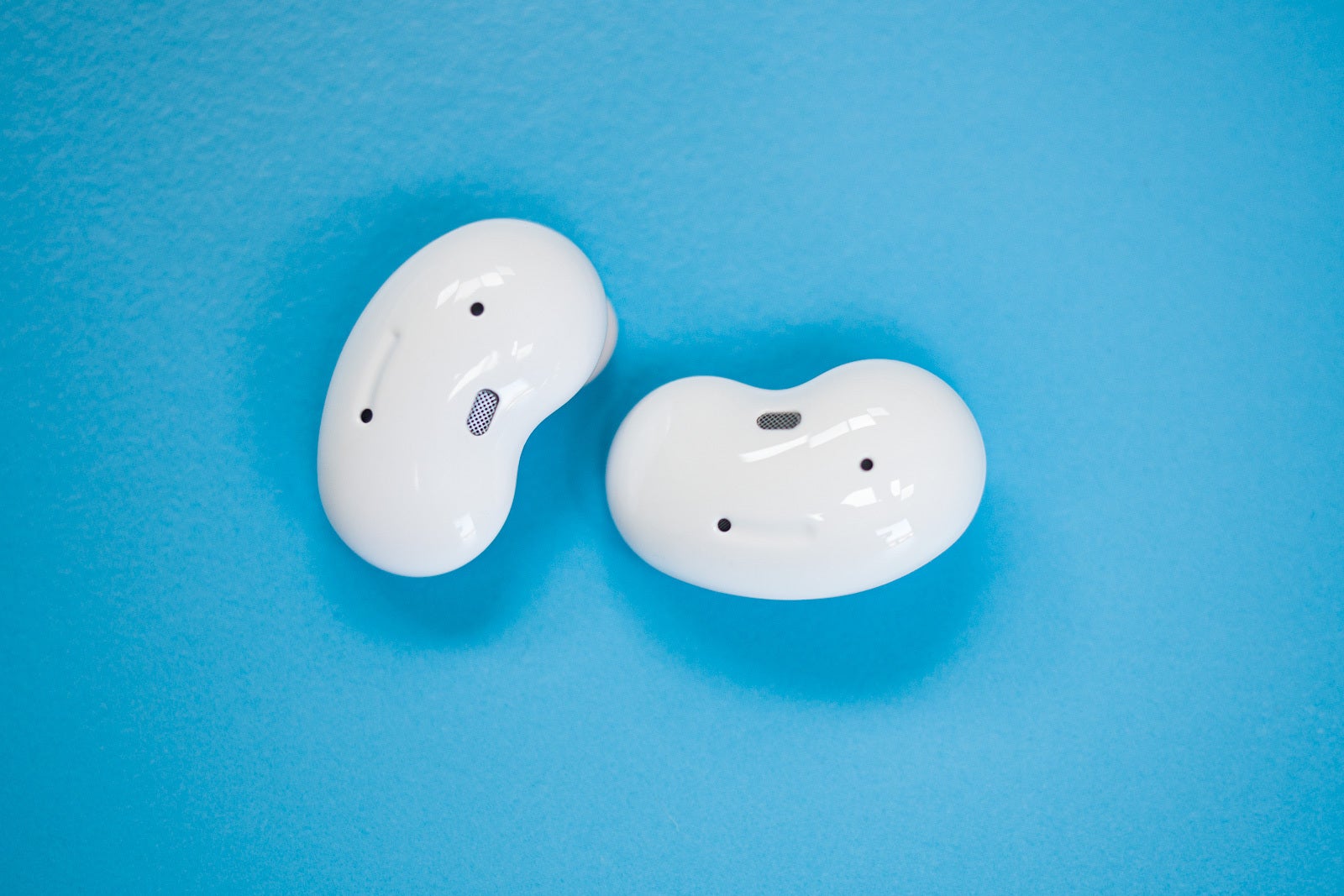 Answering phone calls is easy with the double-tap gesture, and the microphone on the Buds Live sounds good. I was told that on the receiving end of a phone call, it sounded like I was speaking from a normal phone, and my voice was clear enough. After recording a few voice memos with it, I also found the recordings decent, although not on par with a phone's microphone.
The microphone on the Buds Live can also be used for triggering Bixby and giving it commands. From turning up the music to sending a message or checking the weather, you can use the smart assistant for a hands-free experience. For this Bixby functionality though, you need to be using a Samsung smartphone. Other phones and voice assistants aren't supported.
Water resistance
Samsung says the Buds Live are rated IPX2. This means that they should be fine if you're working out at the gym and getting a little sweaty, but likely won't survive anything more extreme than that.
The Buds Live are not meant to be used during long walks in the rain, and it's best to keep them away from water altogether.
Connection range and stability
The Bluetooth connection between the Samsung Galaxy Buds Live and my Galaxy S20+, as well as my iPhone 11 was equally stable and reliable.
It's decently long-range too, as I've been able to walk around my apartment and away from my phone without any hiccups. It took closing a door behind me to finally get a few sound interruptions, but the earbuds never fully disconnected.
Battery life and charging
I've been able to use the Galaxy Buds Live for nearly a work week without having to charge them once, so battery life should be plenty good enough for most situations.
Charging is done through the USB Type-C port on the back of the Buds Live case, and we do get a charging cable out the box. Android users would likely find it more convenient to just use their phone's charger and cable, though.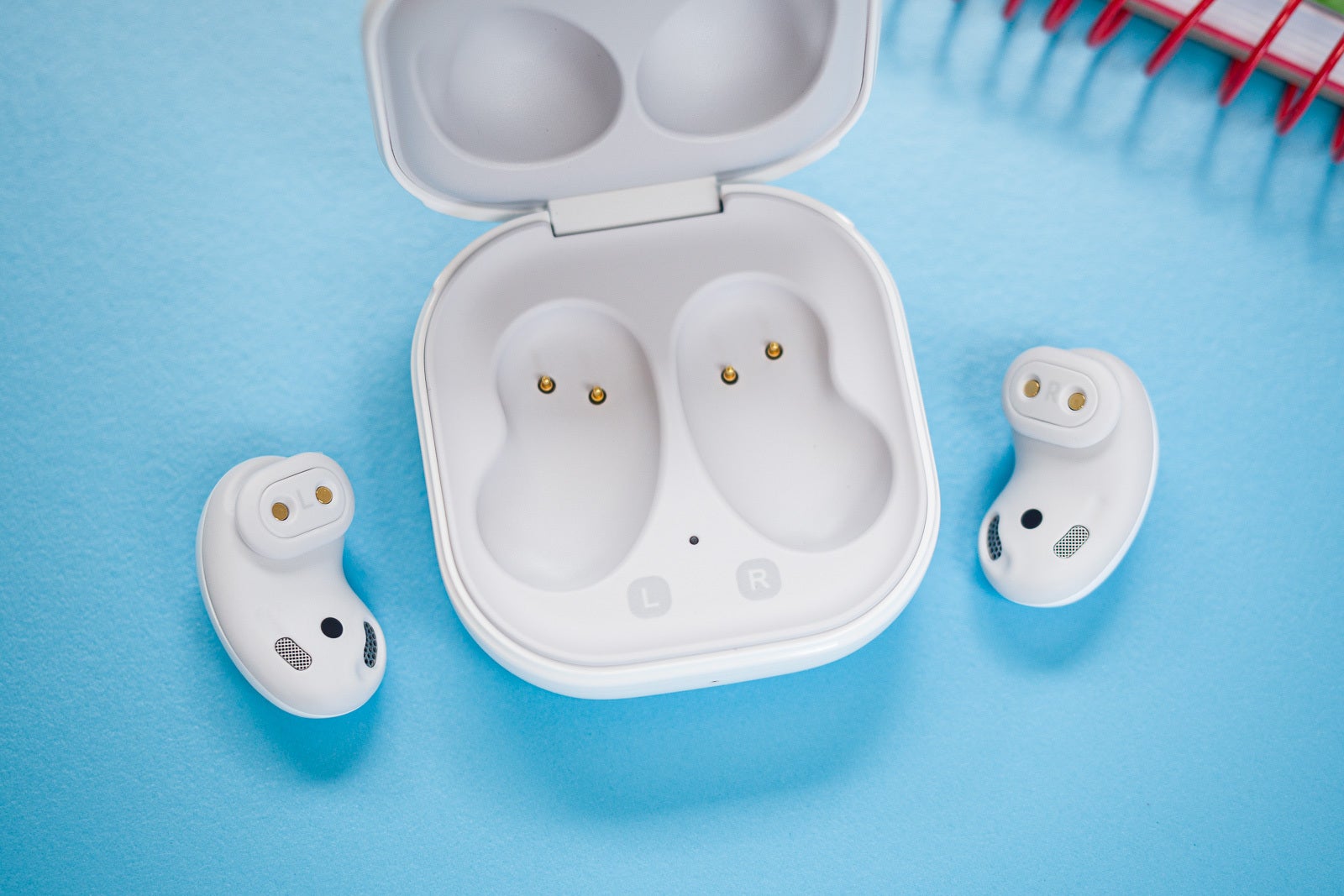 The battery capacity in each earbud is 60 mAh, while the case holds an extra 472 mAh. According to Samsung, 5 minutes of quick charging is enough for one hour of play time. In the most optimal conditions, with ANC and Bixby off, the Galaxy Buds are to last up to 29 hours on a single charge. With ANC and Bixby on, that's down to about 21 hours of play time. Without using the case whatsoever, those estimates stand at 8 and 6 hours respectively.
Talk time is up to 19 hours on a charge with ANC off, and 17 hours with it on. If using the earbuds on their own, without occasionally placing them in their case for recharging, that's down to 5.5 and 4.5 hours respectively.
An additional convenience is that the Buds Live case is Qi certified and can be charged wirelessly with compatible chargers.
Recommended Stories