Samsung Pay Mini is unveiled in South Korea
2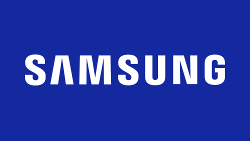 Samsung introduced on Thursday, its mobile payment system for Android called Samsung Pay Mini. The service, available only in South Korea to start, will launch in the current quarter. Those interested in the mobile payment system will have to download an app on their Android phone to use it. Samsung Pay Mini allows Android owners to make offline credit card and debit payments using their phone or smartwatch. Unlike Samsung Pay, which is available on Samsung branded phones and watches only, Samsung Pay Mini will work on devices made by other manufacturers.
Samsung Pay allows transactions to be made online through NFC. If a retailer doesn't support NFC, a Samsung Pay user can still make an offline credit or debit payment by using Magnetic Secure Transmission. This is the same technology stores use to swipe credit cards. Samsung Pay Mini works with MST only, but that still allows it it to be used at most stores in South Korea and the world. Samsung said that it is looking at launching the app in other countries, although nothing has been decided.
On February 6th, a demo version of the Samsung Pay Mini app will be available from the Google Play Store in Korea. Phones running Android 5.0 and higher will be able to use Samsung Pay Mini. The screens on handsets running the app must have a resolution of 720 x 1280 (HD) or higher.
source:
ZDNet