Samsung Keyboard app goes live in the Google Play Store
4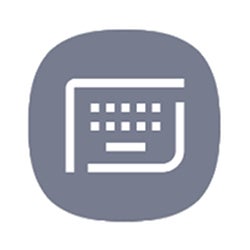 There are many
virtual keyboard apps
for mobile devices out there, but not many are really good. Samsung Keyboard is one of the latter, but it's not available to everyone since it comes pre-installed on Android handset launched by the South Korean company.
Although Samsung Keyboard remains exclusive to
Samsung smartphones
, the application is now listed on Google Play Store. The release of the app in the digital store will allow the developers to update it more often.
Obviously, the application can't be installed on other handsets but those launched by Samsung, but at least users will get new features and improvements on a timely basis.
Samsung Keyboard supports more than 80 languages and provides numerous smart typing features like auto spell check, text shortcuts, predictive text, and the option to switch input languages.
It also comes with optimized keyboard layouts when you're taking advantage of Car mode, Samsung DeX, or a
Keyboard cover
. Furthermore, in case you're wondering, Samsung Keyboard supports text input via a hardware keyboard.
Finally, voice input and
handwriting recognition
are available as input methods, as well as split keyboard, floating keyboard, and one-handed input keyboard.