Samsung Gear S3 to be the only smartwatch that plays Spotify tunes offline, though not for long
17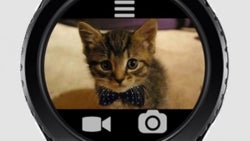 Here's something the Samsung Gear S3 can do that other smartwatches don't – it can play your Spotify tunes offline! To get going, you must download a Spotify add-on app for the smartwatch through the Gear Manager app on your paired smartphone.
Following which, you'll have the option to choose playlists, songs, and albums to be saved right onto your Gear S3. This way, you will be able to listen to some of your favorite music when offline and not connected to a smartphone.
With this functionality on board, the Samsung Gear S3, which runs Tizen OS, becomes rather unique as the only smartwatch able to play
Spotify
tunes offline. Android Wear 2.0 smartwatches have similar functionality for Google Play Music, but the Spotify app for AW doesn't have the offline feature.
However, the Gear S3 won't hold onto this exclusivity for too long, because team Spotify is working on offline playback feature for the Apple Watch app, too. This could be the reason why Spotify is yet to officially announce the offline playback possibility – it might be waiting until it's ready on watchOS, so it can make it official for both smartwatches and their platforms.
The whole situation is a bit messy, for Samsung initially announced offline playback for the Gear S3 in Swedish, but quickly pulled down the press release after. Thus, at present we aren't even sure Gear S3 users are able to access the feature, though it's beyond doubt that it's coming. If you happen to be able to activate it on your Gear S3, do let us know in the comments below!