Samsung Galaxy owners are entitled to exclusive Forza Street promo pack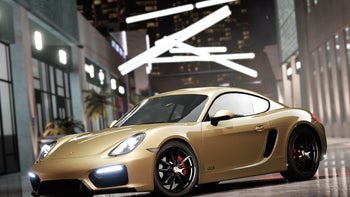 Samsung
is ending its month-long Summer of Galaxy celebration in full force. Starting today and for one week only, Galaxy owners can claim the exclusive Forza Street promo pack for free. Obviously, gamers must first download Microsoft's Forza Street from the Galaxy Store to be able to claim the promo pack.
The promotion is available until August 2 and requires those who wish to claim it to own a Samsung account. The promo pack includes the 2015 Porsche Cayman GTS, 100 Gold, and 1,000 Credits. Keep in mind that you have to complete Event 2 in-game to receive the digital rewards included in the promo pack.
If you don't own a Samsung Galaxy phone or tablet, you're not eligible for this reward though. Make sure to visit Samsung's
Summer of Galaxy website
for more details about how to redeem the Forza Street promo pack, if the info above doesn't help you.
Microsoft released Forza Street
back in May and Samsung offered special bundles to Galaxy users, so it looks like their partnership included more than just freebies at launch.