Samsung Galaxy Watch Active 2 is official: All the new features, price and release date
12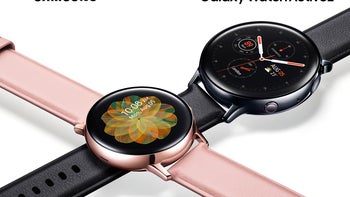 Just five months after Samsung unveiled its sporty Galaxy Watch Active, a successor has been unveiled – the brand new Galaxy Watch Active 2 comes forth, now available in two different sizes and with tons of cool new features!
Design
From a design standpoint, the Galaxy Watch Active 2 looks just like the first generation Watch Active, but with a few key changes on deck. Unlike some of Samsung's older wearables which featured very handy mechanical rotating bezels for enhanced interface navigation, the Watch Active 2 introduces a brand new take on the useful feature and turns the bezel digital. The thin black bezel around the display is now touch sensitive and emulates the functionality of the mechanical rotating bezel of yore, and the watch now emits a pleasing taptic feedback as you swipe across its sleek edge. Samsung says this enables the very same functionality as before but helps maximize the screen size. Just like before, the all-digital bezel turns both clockwise and counter-clockwise to help you navigate around the OneUI interface on your watch.

The big difference with the second-gen Watch Active 2 is the fact that it is available two different sizes – 40mm and 44mm. Moreover, each of these two versions of the wearable will come in two styles: one will sport a lightweight aluminum frame with a casual fluoroelastomer band for sportier occasions, while a more premium version will rely on a stainless steel casing with a leather strap. Of course, further customization options will be available right off the bat.
A cool new feature allows you to match the colors of your watch face to your daily outfit – simply take a picture of yourself with your Galaxy phone and the wearable's MyStyle algorithm will extract the key colors and apply them to the current watch face. Never go out of style again!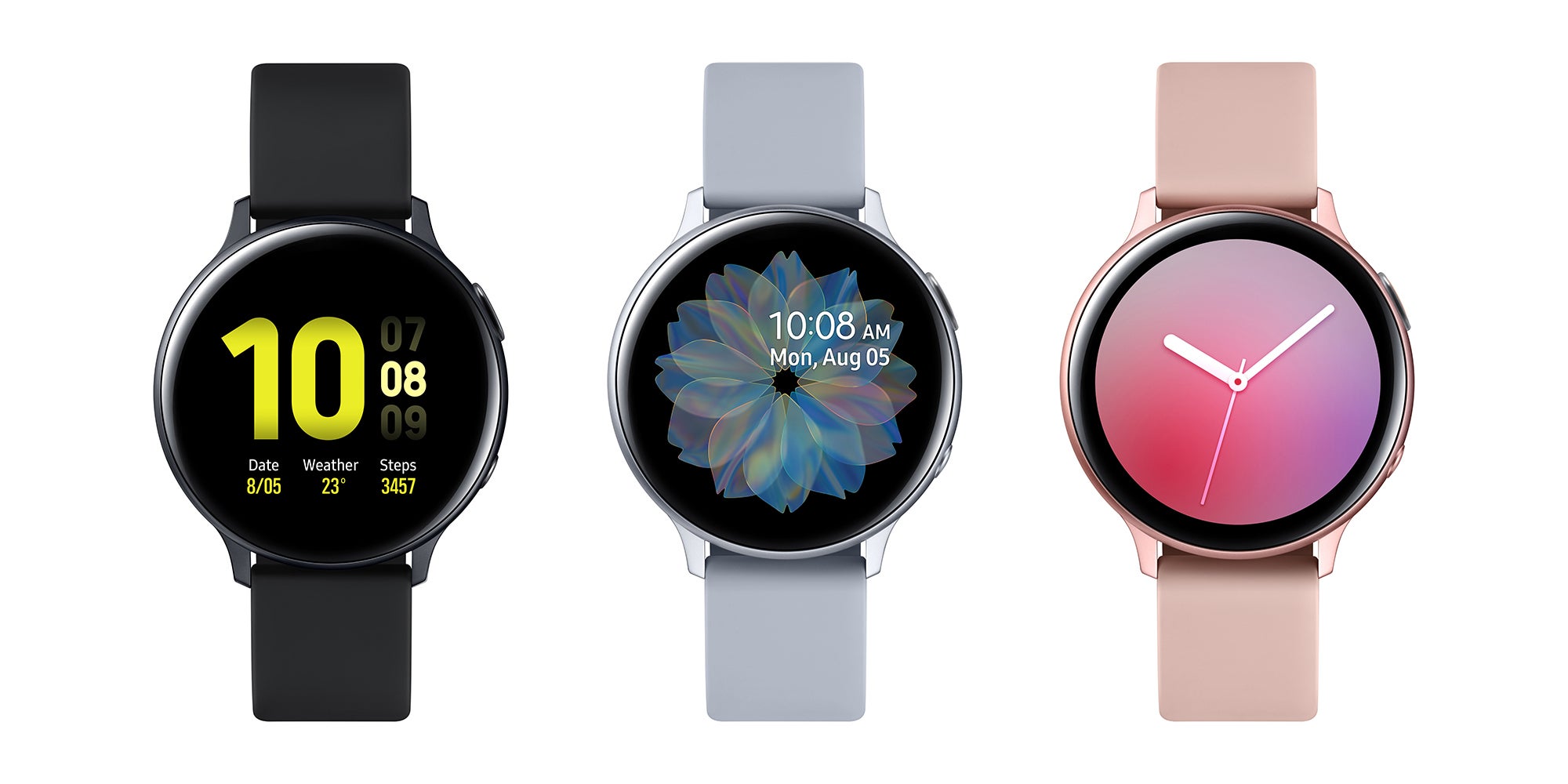 Features & functionality
Probably the most important new feature of the Galaxy Watch Active 2 is its ECG (electrocardiogram) sensor, which allows the watch to measure your heart's activity, similarly to the current-gen Apple Watch. However, Samsung has not activated this feature yet and will probably unlocked it via a software update at a later date.

The Galaxy Watch Active 2 builds upon the strong activity-centric foundation laid by its predecessor. The newcomer comes along activity tracking supporting a total of 39 activities, with seven of these kicking off automatically – running, walking, cycling, swimming, rowing machine, elliptical machine and dynamic workouts. The beloved Running Coach feature, which helps you monitor your running pace, is making a comeback with a total of seven different running programs. Samsung also says that the sensors at the rear of the wearable are improved and should take the essential reading much faster than the previous generation Watch Active.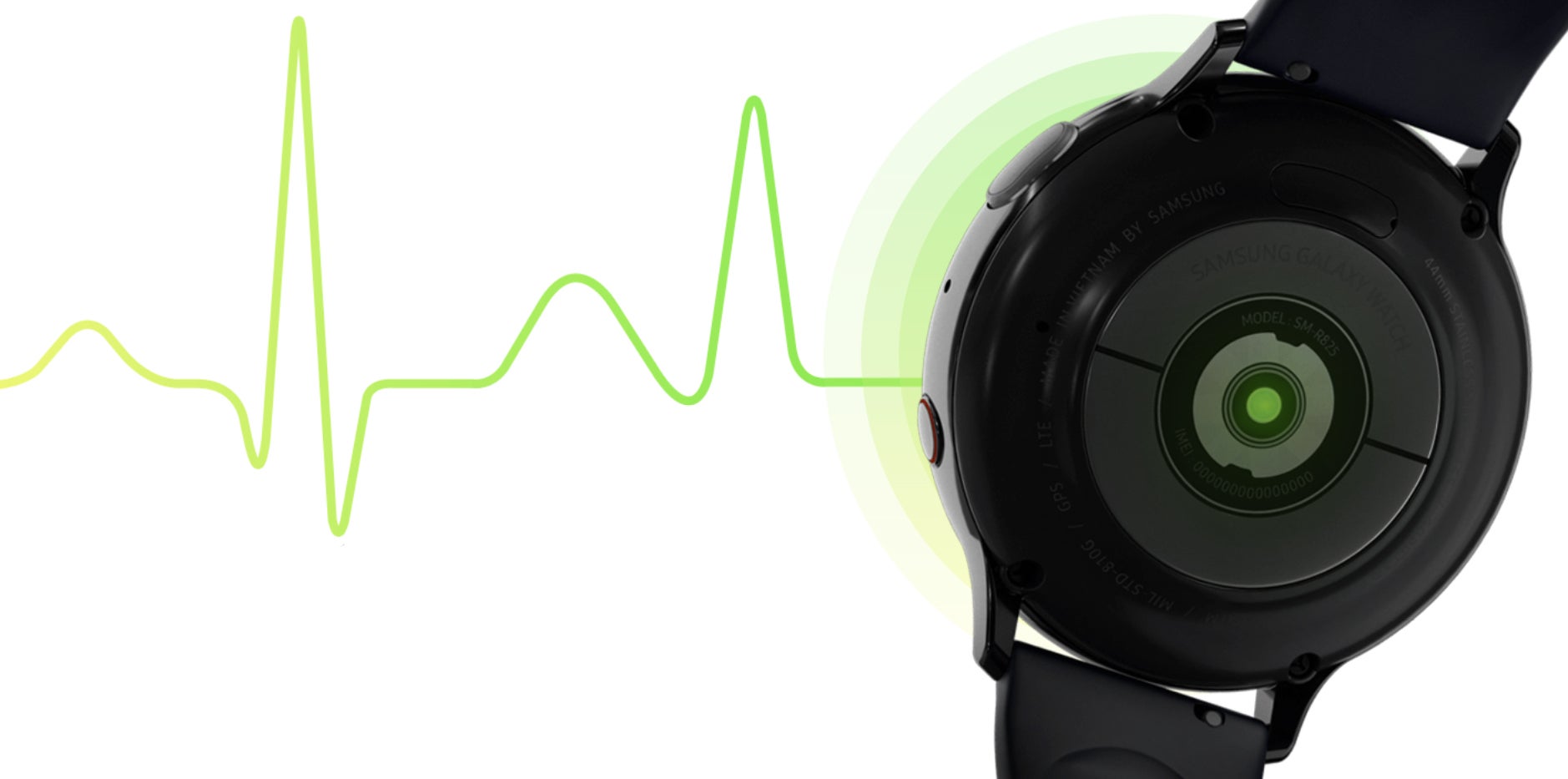 The Watch Active 2 is now more independent than its predecessor and comes along with LTE connectivity that lets you use it without hauling a paired phone around. To supplement its independence, Samsung has also included real-time voice and text translation between 16 different languages (Arabic, Chinese, Danish, English,
Finnish, French, German, Hindi, Indonesian, Italian, Japanese, Korean, Portuguese, Russian, Spanish, and Vietnamese). of course, a regular non-LTE version of each wearable will be available for purchase at a lower price.
But if you choose to use your Galaxy Watch Active 2 in unison with your phone, you can enjoy more interconnected features and functionalities than before – they are part of the same ecosystem, after all. For example, provided that you use the wearable with a Galaxy phone, you will be able to control your phone's camera and take photos, start recording a video, preview footage on the watch, switch between front and rear cameras, and even preview your photo straight from your wrist.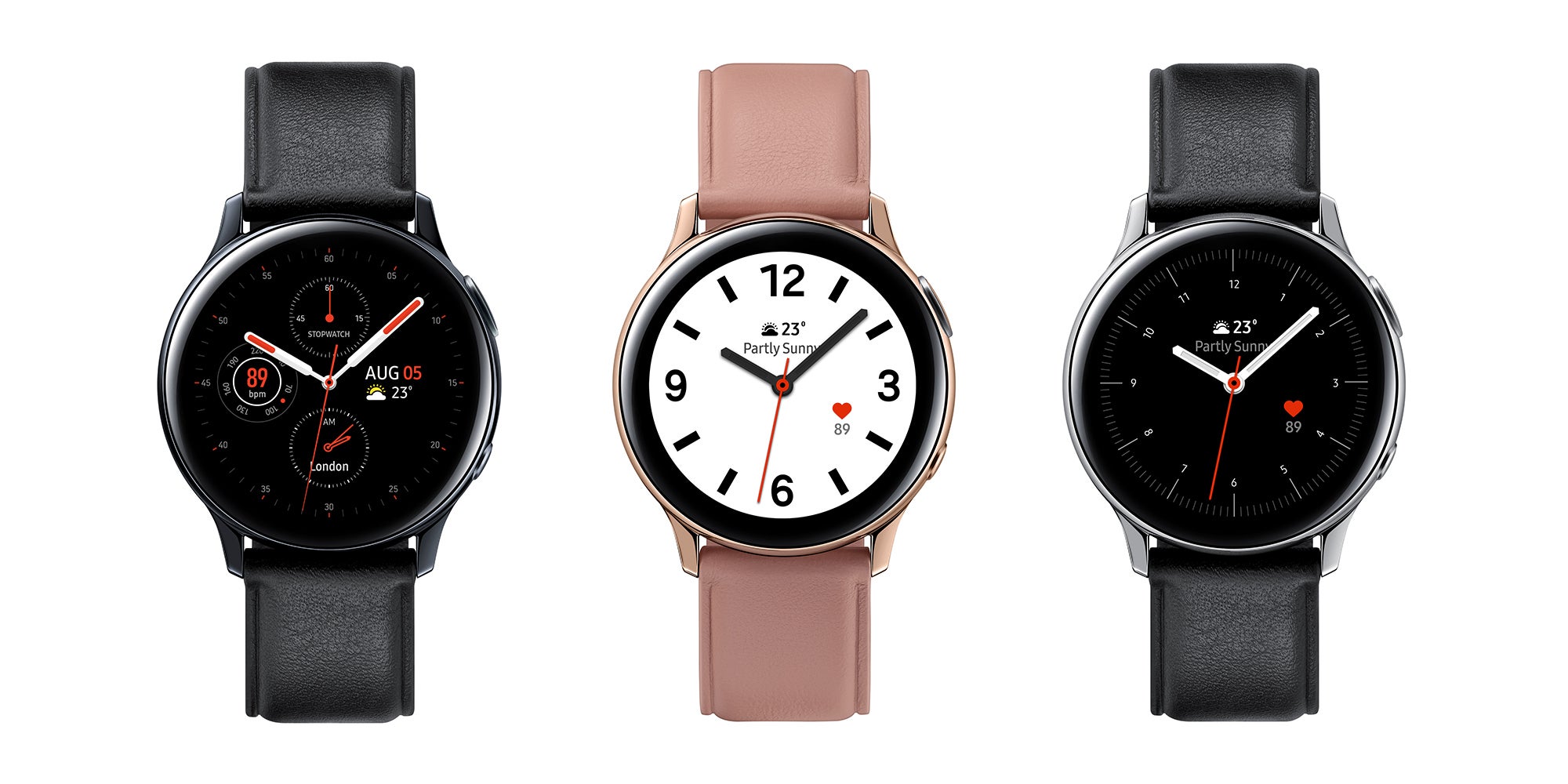 Hardware
Both the small and large Galaxy Watch Active 2 are powered by the same dual-core 1.15GHz Exynos 9110 chipset and come with 768MB of RAM, but the LTE-enabled models double that to 1.5GB for better performance. No matter the model, you will get it with 4GB of native storage to safekeep your music, photos, and other files. The 44mm version of the watch sports a 1.4-inch Super AMOLED display, while the smaller one comes in at 1.2 inches. Both displays have the same 360x360-pixel resolution and are covered with Gorilla Glass DX+. A 340mAh battery powers the 44mm model, while a 247mAh one keeps the lights on in the smaller device.



Comparison with the Galaxy Watch Active
Does the arrival of the new Watch Active 2 mean that you should sell your Galaxy Watch? Well, not at all. For all intents and purposes, the Watch Active 2 is most likely aimed at those who are still rocking their Gear S3 Frontier and Gear S3 Sport watches and are looking for an upgrade. Still, let's see how the new wearable stacks up to its predecessor, which was released just five months ago.



Galaxy Watch Active
Galaxy Watch Active 2
Galaxy Watch Active 2 LTE
Size
40mm
40mm / 44mm
40mm / 44mm
Dimensions
39.5 x 39.5 x 10.5T, 25g
40 x 40 x 10.9T, 26g / 44 x 44 x 10.9T, 30g
40 x 40 x 10.9T, 37g / 44 x 44 x 10.9T, 44g

Case
Aluminum
Aluminum
Stainless steel
Display
1.1"
1.2" / 1.4"
1.2" / 1.4"
Resolution
360 x 360
360 x 360
360 x 360
Chipset
Exynos 9110, 1.15GHz
Exynos 9110, 1.15GHz
Exynos 9110, 1.15GHz
RAM
768MB
768MB
1.5GB
Storage
4GB
4GB
4GB
Battery
230mAh, wireless charging
247mAh / 340mAh
247mAh / 340mAh
Connectivity
Bluetooth 4.2, Wi-Fi b/g/n, NFC
A-GPS/GLONASS/Galileo/Beidou
Bluetooth 5.0, Wi-Fi b/g/n, NFC
A-GPS/GLONASS/Galileo/Beidou
Bluetooth 5.0, Wi-Fi b/g/n, NFC
A-GPS/GLONASS/Galileo/Beidou
Sensors
Heartrate sensor, Accelerometer, Gyroscope, Barometer
Heartrate sensor, ECG, Accelerometer, Gyroscope, Barometer, Ambient Light
Heartrate sensor, ECG, Accelerometer, Gyroscope, Barometer, Ambient Light
Ingress protection
5ATM IP68 / MIL-STD-810G
5ATM IP68 / MIL-STD-810G
5ATM IP68, MIL-STD-810G
Colors
Silver, Black, Rose Gold, Sea Green
Silver, Black, Gold
Silver, Black, Gold
Price and release date
Finally, we get to the key aspect of Samsung's new smartwatch release – how much is it going to cost? The wearable is set to hit the stores on September 27 and will start at $279 for the Bluetooth-only 40mm version and $299 for the 44mm one. Pricing for the LTE versions is still unclear at this point. It's also unclear which carriers exactly will be selling and supporting the LTE-enabled version of the Watch Active 2.




Pre-orders will kick off on September 6 and anyone who has pre-ordered the wearable will receive a free Wireless Portable battery from Samsung as a bonus.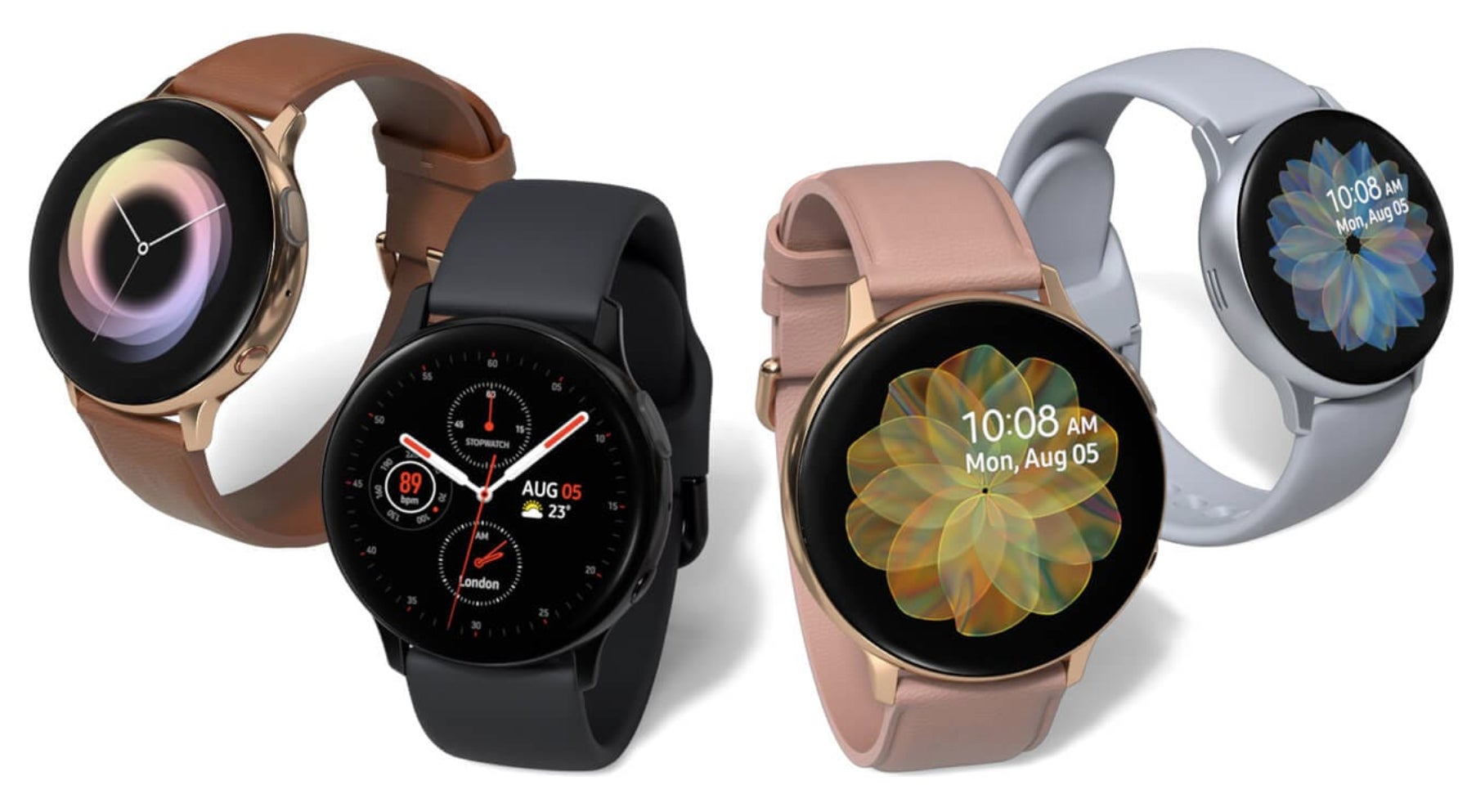 Recommended Stories