The world's first 5G tablet launches on January 30 and it costs $850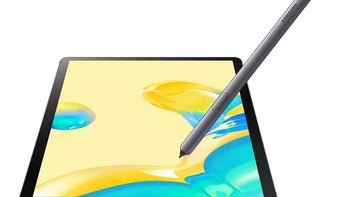 It's probably no mystery for tech-savvies that Samsung's Galaxy Tab S6 5G is the world's first tablet to support 5G. The slate was rumored to arrive last year, but Samsung preferred to reveal its new high-end product at the beginning of 2020.
Moreover, Samsung Korea
confirmed earlier today
that the Galaxy Tab S6 5G will be released on the market on January 30. The bad news is the tablet it will only be available in South Korea at launch. Although we'll probably going to see the tablet in the US too, we don't have an ETA yet.
As far as price goes, Samsung Galaxy Tab S6 5G is far from being cheap, but that's understandable considering it's the only 5G tablet on the market. Long story short, customers will have to shell out no less than 999,000 won for the tablet, which is about $850. The US price might be different though and we're hoping for a lower amount.
When it comes to specs, Samsung Galaxy Tab S6 5G is a top-tier tablet, but it has the same hardware as the
standard model
, with one exception: 5G support. On the inside, the tablet packs a powerful
Qualcomm Snapdragon 855
processor, coupled with 8GB RAM and 256GB storage.
On the outside, the Galaxy Tab S6 5G boasts a stunning 10.5-inch Super AMOLED display, a dual-camera (13MP+5MP), and an 8-megapixel selfie snapper. The tablet comes with a stylus and runs Android 10 right out of the box.