Samsung Galaxy Tab S6 Review
15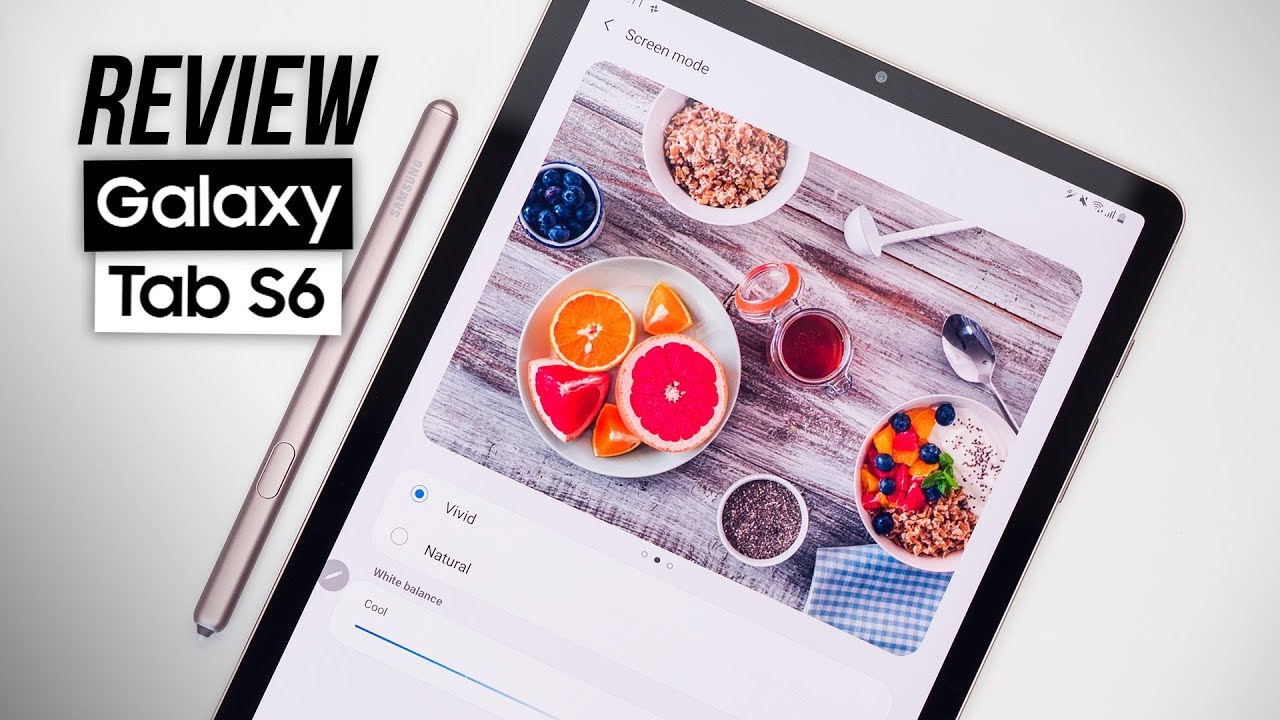 The Galaxy Tab S6 is everything that a good tablet needs to be. It's sleek, it's functional, and most importantly, it's Android's best bet at coming up with any serious competition to the iPad. But should you really get it instead of any of Apple's tablets?
Design
The Galaxy Tab S6 has a modern feel thanks to its thin bezels and metal construction. Being light and comfortable to hold makes it a joy to use, and it fits perfectly in your average messenger bag. One of the few things I disliked is the somewhat slippery finish that doesn't provide enough grip like an iPad Pro.
There are quad speakers powered by AKG on deck, and they get very loud. However, on the topic of ports, I am frustrated by the lack of a headphone jack. Come on, Samsung, this is a tablet! You didn't find a spot for a tiny jack and didn't even include a dongle or a pair of USB-C headphones in the box? Not a particularly inspiring move, but I guess if you have to go against the iPad Pro, you need no jack at all.
Display
Oh boy, that display is truly a joy to look at! It's already pretty large at 10.5 inches, but it also has exceptional vibrancy and maximum brightness, making it excellent for consuming media. Movies and TV shows look stunning. The aspect ratio of 16:9, HDR playback support, and the superior contrast that is associated with AMOLED displays definitely add to the great cinematic experience you'll get from the Tab S6. There isn't anything particularly worrying with the display here, and I can only come up with superlatives about it. It's that good!
Display measurements and quality
S Pen, interface and functionality
The Bluetooth-enabled S Pen of the Galaxy Tab S6 comes in the box and magnetically attaches to the rear of the device. It raises the tablet up a bit and could act as a kickstand of sorts. One thing I hated about the magnetic attachment is that it's not very intuitive – it's hard to do it without looking and requires some fiddling around. Only one of the sides of the S Pen is magnetic, and it has to be attached to a specific spot at the rear of the slate.
When it comes to functionalities, the S Pen does what Samsung styluses for the past few years have been doing. Aside from writing and drawing, creating screen-off memos and cropping screenshots, you also have a nifty button on the S Pen, allowing you to utilize gestures similar to the ones on the Galaxy Note 10+. By holding the button and flicking the S Pen up, down, left or right, you can respectively lower and raise volume as well as skip between tracks in supported media players, take selfies or switch between camera modes in the camera app, and so on. Overall, S Pen gestures are useful but mostly a hit-or-miss affair and are not very reliable. I used them once and never bothered again.
The Galaxy Tab S6 comes along with One UI and Android 9 right out of the box. It looks good; it has a system-wide dark mode and gesture-based navigation. There's no Android 10 yet, alas.
There's a built-in fingerprint scanner in the screen, and it's the same one that's available on Samsung's flagship phones. I often found it slow to read my print and sometimes had to retry pressing the screen. I ultimately disabled the fingerprint and fell back to face unlock. Yep, the Tab S6 has face unlock as well, and I find it fast and reliable, but not as secure as 3D-based or fingerprint unlocking methods. Still, I used it every day and never found it unreliable or slow to recognize my face.
While the iPad Pro comes with its flashy new iPadOS, Samsung has DeX mode which is a more grown-up interface environment for your apps. I am a fan of DeX in general and like the way it puts emphasis on multitasking and productivity, but can't shake off the feeling that any further development of Samsung DeX has stagnated – it comes with the same features and functionalities that were present on the Galaxy Tab S4, S5e, and all previous Samsung flagships, but nothing new. It feels like a proof of concept rather than a dedicated environment for the tablet.
Multimedia
As I already mentioned, the Tab S6 is an excellent device for multimedia consumption. This is a combination between the great AMOLED display and the powerful AKG-tuned loudspeakers. Watching movies and TV shows was quite pleasing and entertaining, with the only con I can think of is the lack of any audio-related gear in the box – there's no audio dongle or even USB-C headphones, which infuriated me since I had to look for a compliant audio dongle from another device.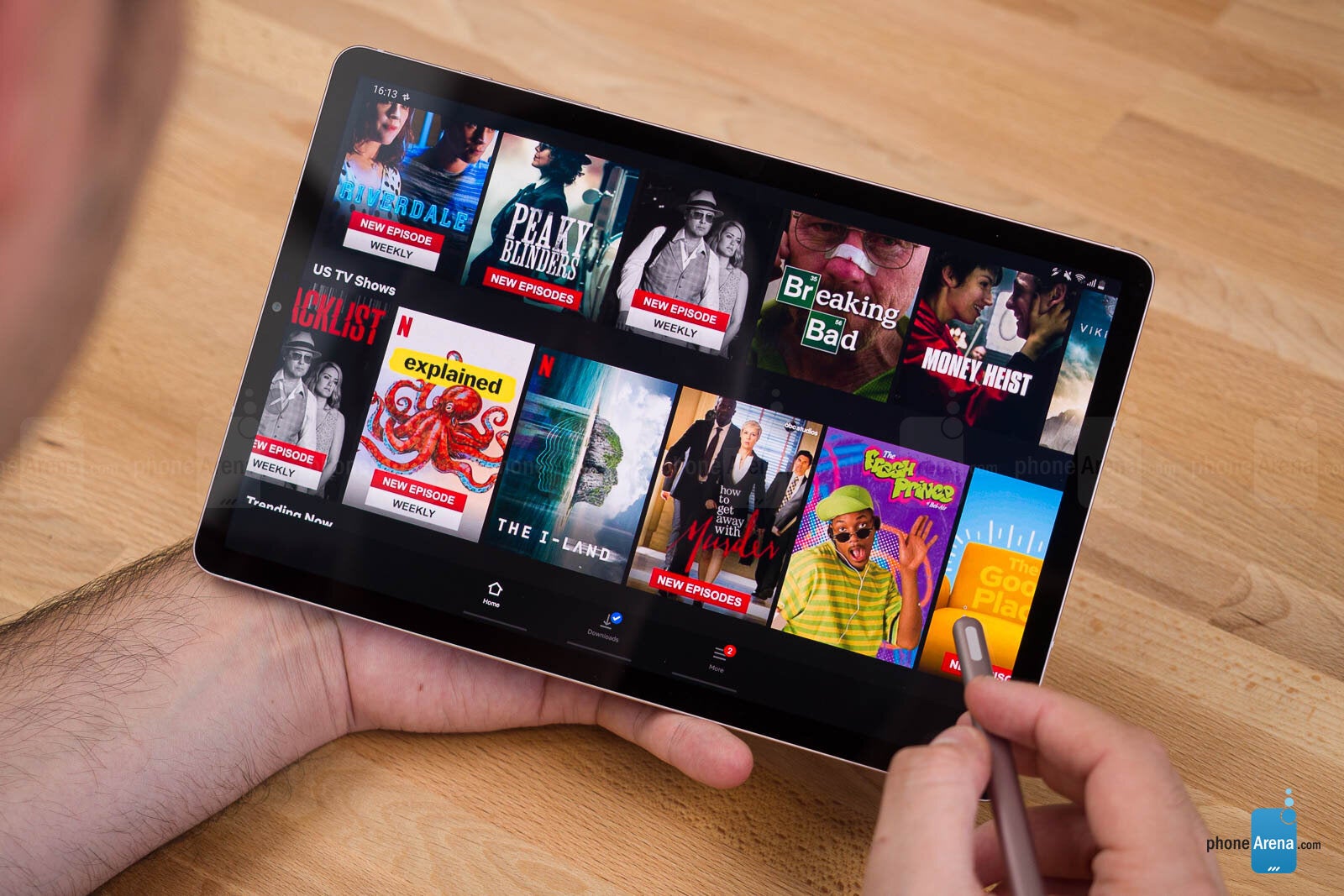 Performance
Performance is excellent thanks to the Snapdragon 855 chip and 8GB of RAM on board. Games run great, apps don't get dropped out of the RAM too often, and overall, navigating throughout the interface is a joy. I found Bixby Home the only interface element that's prone to lagging, but I easily dealt with this by not using anything Bixby-related at all. With 128 or 256GB storage on board, the Tab S6 offers more than enough space for all of your media and data files, and if you need more storage you can always pop in a microSD card in the hybrid card slot. You can get a Wi-Fi-only version of the tablet, but you could also opt for the cellular-ready version, which is way more versatile and allows you to make calls and access the Internet while on the go.
Battery life
Battery life is great thanks to the large 7,040mAh battery. In my experience, the tablet will easily last me two to three days of moderate to heavy usage composed of binging Netflix, YouTube, and Reddit, as well as some casual gaming on the side. Your mileage may vary, but in our new proprietary 3D gaming battery test, the tab S6 lasted for 7 hours and 26 minutes, while the Apple iPad 10.2 lasted for 6 hours and 17 minutes. In conclusion, battery life is great.
There's adaptive fast charging on deck, but the supplied charger is a slow 2A/10W, so topping up the tablet takes long.
Camera
While you probably shouldn't be using a tablet as your main camera device, the Tab S6 has a dual camera setup. There's a 13MP f/1.9 regular camera joined by a 5MP ultra-wide snapper. You can also shoot 4K video, but only with the main camera.
Images turn out okay for a tablet, but nothing too fancy. Low-light images turn out okay, and Samsung's Night Mode is also present here, so you could snap a picture in extreme darkness as well.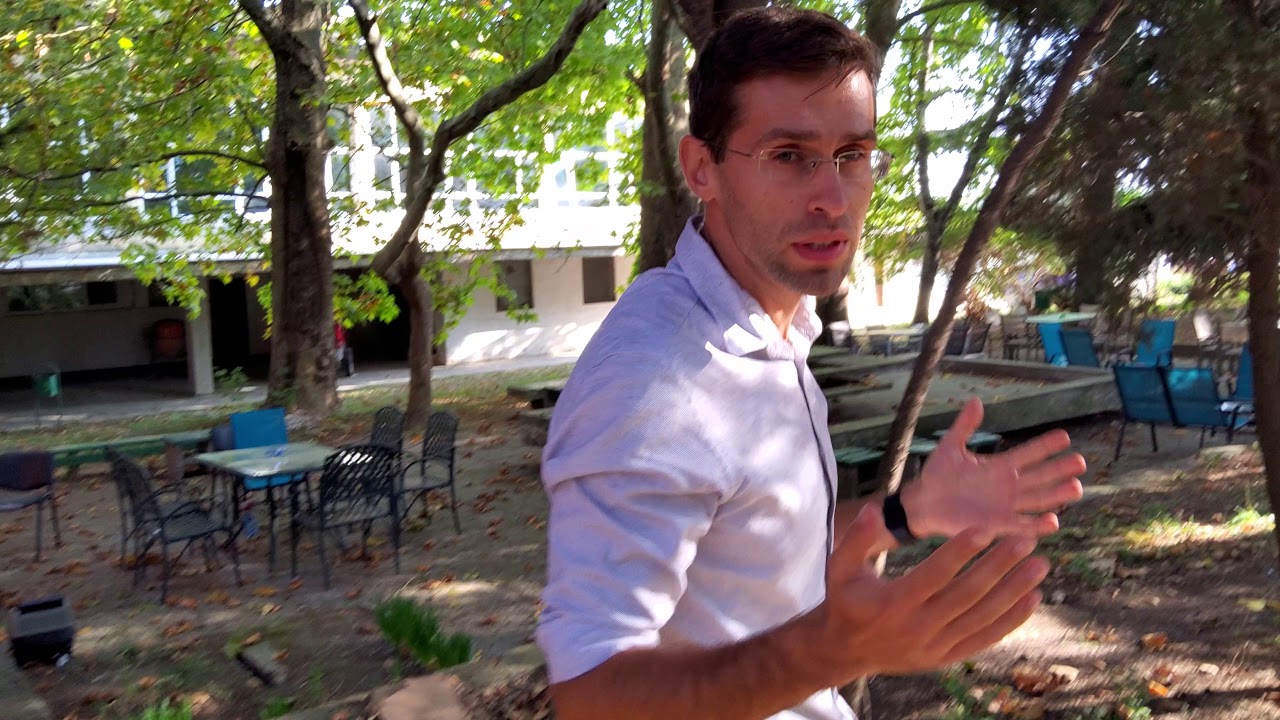 Conclusion
So, is the
Galaxy Tab S6
a safe buy at $649 for the most affordable version? If you absolutely need to get an Android tablet, then yes. Let's sum it up: you get great performance, excellent design, top-notch hardware, beautiful display, a useful S Pen, standalone DeX Mode, and a great multimedia experience. It's a great tablet overall that doubles as both an excellent multimedia consumption device and a productivity powerhouse that could even be used as a lightweight replacement for your laptop in certain scenarios. Of course, provided that you get the Book Cover Keyboard, which costs $179.99.
The main competitor of the Galaxy Tab S6 is the 11"
iPad Pro
, which starts at $799 for the 64GB Wi-Fi version. The Tab S6 comes off a bigger bargain, as you can get double the storage and even LTE connectivity on board, not to mention that the S Pen is included in the box for free. If you're open-minded and looking for a tablet to get, then the numbers will definitely sway in favor of the Tab S6. However, you might go with the iPad if you're already entrenched in the Apple ecosystem or want to experience iPadOS, which is an interface environment that is specifically tailored for the form factor of the iPad. It's a bit better than the Android/DeX combo on the Tab S6.
Recommended Stories