Rumor lists all the official cases Samsung could be prepping for the Galaxy S9 and S9+
1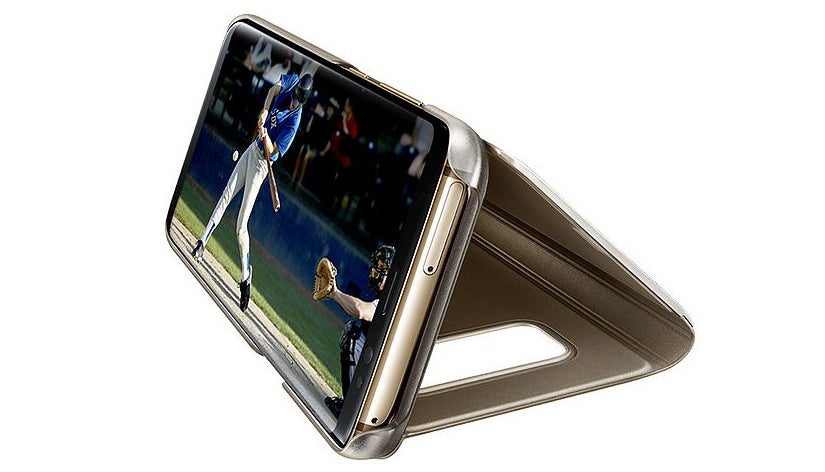 While we won't get to see the Galaxy S9 and S9 Plus, a rather believable list of all the potential official Samsung cases for the upcoming flagships. The suggested accessories vary from the good ol' Clear View Cover case to an all-new Hyperknit one that's likely inspired by Google's textile cases for the Pixel 2 and the Pixel 2 XL. More power to the users!
Here's what cases and colors the Galaxy S9 and the S9+ might receive officially:
Alcantara Cover EF-XG960A / EF-XG965A – black, blue, mint, red;
Clear View Cover EF-ZG960C / EF-ZG965C – blue, gold, purple;
LED Flip Wallet EF-NG960P / EF-NG965P – purple;
Hyperknit Cover EF-GG960F / EF-GG965F – red, gray;
Protective Standing Cover EF-RG960C / EF-RG965C – black, silver;
Silicon Cover EF-PG960T / EF-PG965T – blue, gray, pink.
As usual, have in mind that rumors pertaining to such high-profile upcoming devices like Samsung's Galaxies will be dime a dozen as the potential announcement date of the flagships nears thus you will need to turn a blind eye to the majority of 'sensationalist' rumors that come along.
This one, however, looks sufficiently believable and probably spells more truth than not. We will know more if it holds water sometimes in early 2018. Until then, stay in the know with our Galaxy S9, S9+ rumor roundup.