Samsung Galaxy S8 display rumored to carry 4K resolution and support for VR
79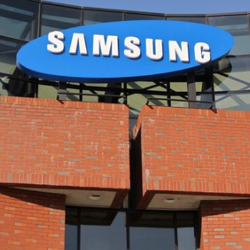 The Samsung Galaxy S8 is still more than four months away from getting unveiled, but that hasn't prevented analysts from trying to figure out what the manufacturer is up to. One thought is that Samsung will turn to a UHD resolution display for the Galaxy S8. That works out to 2160 x 3840. The current resolution found on QHD screens used on high end models like the
Samsung Galaxy S7
is 1440 x 2560.
Samsung has a good reason to bump up the resolution on the Galaxy S8's screen. The company wants the display to support VR right out of the box. But there is a high price to pay in terms of battery drain. Consider that those who installed the Oculus VR app on their Galaxy S7 are learning the meaning of the phrase "power hog." One owner of the handset said that after loading the app on his phone, the battery lost 70% of its charge in just three hours.
As you probably recall, Sony already had a UHD resolution on the
Sony Xperia Z5 Premium
. However, the 2160 x 3840 resolution was available on photos and video shot with the phone's own camera. Everything else was viewed in 1080 x 1920 FHD.
The Samsung Galaxy S8 is now rumored to come to market sans a 3.5mm earphone jack. The USB-Type C port can handle audio just as the Lightning port can on iOS devices. We should also see Gorilla Glass 5 protection on the next flagship model, which could be unveiled at MWC 2017. The trade show will run from February 27th to March 2nd 2017, in Barcelona.
source:
SlashGear