Samsung Galaxy S5 wins our blind camera comparison... again; runner-ups are One (M8) and Xperia Z2
99+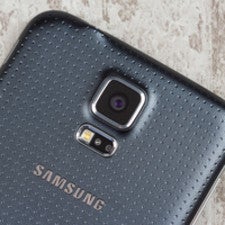 Wow, people do seem to like the
Galaxy S5
's photos. Once again, Samsung's flagship smartphone has won a blind camera comparison of ours, and with a considerable lead, at that. To be more specific, 753 of the 2477 people who voted liked the S5's images best – that's 30.4%. The HTC One (M8) got second place with 470 votes (18.97%), which is interesting since the smartphone didn't do this well in our previous blind tests. With only four votes less (466 votes, 18.81%), the
Sony Xperia Z2
finished in third place.
As for the other two phones, the
iPhone 5s
couldn't get in the top three, although it didn't fall behind by much either. Apple's smartphone won the hearts of 417 of all voters, or 16.83% of all who voted. And in last place, but not too far behind, we have the
LG G2
. It did pretty well, but got the votes of only 371 people, or 14.98% of all participants.
So, did the results from our blind camera test surprise you, or was everything as you expected it to turn out? Let us know!