Samsung Galaxy S5 tops our blind camera comparison for the third time in a row, LG G3 close second
99+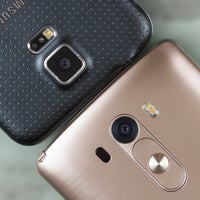 One of the many things to like about the
Samsung Galaxy S5
is that it comes with a superb main camera. We're delighted with the photos that it takes, and so are our readers, it seems. In fact, Samsung's top model won a blind camera comparison of ours for the third time in a row, even though it ran against five very capable rivals. Out of the 1504 people who participated in the poll, 513 voted for the S5, giving it an overall score of 34.11%. But the
LG G3
was only four votes short of winning the gold. It got 510 of our readers' votes (33.91%) which makes it about as tough of a contender in the camera category as the Galaxy S5.
Apple's
iPhone 5s
came in third place after accumulating 182 votes (12.1%), or about three times less than what the Galaxy S5 and LG G3 got. The
LG G2
,
HTC One (M8)
, and
Sony Xperia Z2
couldn't really wow our readers as they received only 105, 99, and 95 votes respectively.
That's all for now, folks. If you're curious as to how the LG G3's camera performs against those on its main rivals, be sure to read our LG G3 camera comparison, with many day- and night-time photos taken with LG's and other companies' flagship smartphones.