Samsung Galaxy S10 may boast Exynos 9820 and Mali-G76 GPU
7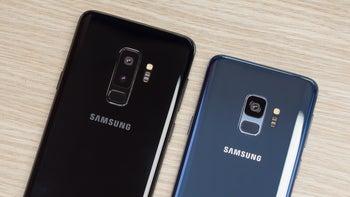 Samsung Galaxy S9 and S9+
Despite the fact that the Galaxy S10 line isn't expected to make its debut
until February next year
, recent leaks have detailed certain design elements,
the camera setup
, and a new
security feature
. But thanks to a new tweet from tipster Ice Universe, it appears the processor can now join this list.
As confirmed by the post, Samsung's next high-end processor will go by the name Exynos 9820. In terms of the CPU, it looks set to make use of a total of eight cores as part of the 2+2+4 DynamIQ architecture. This layout consists of two
Exynos M4 big cores
, which are rumored to reach clock speeds of over 3.3GHz, and two Cortex-A75 or A76 medium cores. Additionally, four slower Cortex-A55 little cores will complete the setup. Coupled with all of this will also be the new GPU, which is set to be the Mali-G76 MP18. Much like the Mali-G72 it succeeds, the newer offering includes 18 cores. However, proving to be a big step forward, the GPU will be the first ARM-made one manufactured on the 7nm processor, which could potentially mean a significant boost in performance and a much higher level of efficiency.
According to recent reports, Samsung has been actively developing
its own GPU
since the beginning of this year, but it's not expected to be ready for commercial use until the second half of 2019 at the earliest. However, if the information is accurate, it appears the company is initially developing the GPU with low-end smartphones in mind, a move that could potentially increase the brand's profit margins in the segment significantly, but ultimately suggests no high-end GPU's are currently in the works for flagship devices.