Impressive Galaxy S10 cameras were personally requested by Samsung heir
24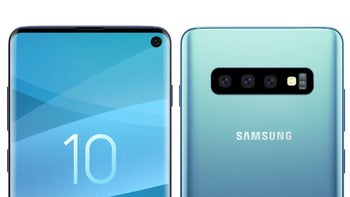 Samsung Galaxy S10 concept render
After Huawei, Google, and LG all made improvements to their smartphone cameras last year, a new report by The Korea Herald claims that Samsung heir and Vice President Lee Jae-yong personally requested impressive camera specifications on the
Galaxy S10 lineup
.
According to an unnamed
Samsung
executive familiar with the matter, the Vice President first questioned Samsung's camera performance during a visit to Europe last year. When speaking to employees and retailers in the region, many of them favored iPhones over Galaxy devices due to the former's camera features.

Since then, it's reported that the South Korean giant has been hard at work improving upon photography features that were previously considered the company's weaknesses. In addition to this, it was suggested that some modifications have been made to the way colors are reproduced. More specifically, it seems the Galaxy S10 models will favor realistic color interpretation over vivid colors.
If past rumors are to be believed,
the Galaxy S10 series
will follow in the footsteps of last year's Galaxy S9 models by feature variable aperture 12-megapixel cameras on the rear. This time around, though, improvements to both daylight and low-light photography are to be expected.

The primary sensor will reportedly arrive alongside a secondary 16-megapixel alternative which should include a wide-angle lens. The addition will mark the first time such a camera has been included on a Samsung flagship and means consumers will be able to capture a lot more in their images.
Lastly, a third 13-megapixel sensor coupled with a telephoto lens is rumored for the Galaxy S10 and Galaxy S10+ (
S10 Pro
). Like the Galaxy Note 9 and Galaxy S9+ that precede it, this should allow for 2x optical zoom.