Samsung Galaxy S III 4.2.2 Jelly Bean update pre-release firmware leaks out
47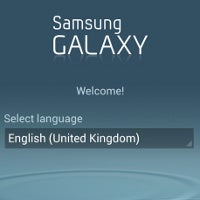 The
Samsung Galaxy S III
is about to get a lot of the features you see in the company's 2013 Android flagship, the Galaxy S4, but right now Samsung is hard at work making it all happen.
Luckily, pre-release firmware of the Android 4.2.2 Jelly Bean update for the Samsung Galaxy S III has leaked out and the most impatient can start the update it right now. Good news is it has been tested confirmed to work flawlessly.
Among the major new features of the 4.2.2 update are lockscreen widgets, actionable notifications, tabbed settings and a brand new S Voice. There is plenty more that you've already seen in the Galaxy S4, now being transplanted into the S III.
Take into account that the update isn't completely finalized and by the time Samsung rolls this out in June there might be more to come. Right now, though, you can get a lot of the S4 features on your S III, and that's not something to miss for those who like to experiment. Hit the source link below for more instructions on how to install the update.
source:
SamMobile