Samsung continues to lead premium segment in India thanks to Galaxy Note 9
19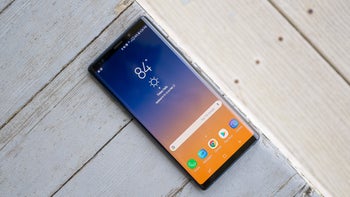 Unlike China, Samsung's performance in India is rather promising, especially in the premium segment where the brand captured a large market share during the month of August, according to German market research firm Gfk.
Just as expected, the launch of the
Galaxy Note 9
that same month contributed heavily to Samsung's results. In fact, in the segment of smartphones priced at $540 or above, the company reached a market share of 62.5% when considering the volume of devices sold. Additionally, the company also earned 60% of all revenue generated.
Aside from strong performance in the flagship segment, the brand's various
Galaxy A
-line devices also proved popular among Indian consumers. This was especially notable in the $400 to $540 price range, where Samsung's market share sat at a considerable 55%, allowing it to rake in 55.5% of revenues in the segment.
Following this impressive performance, the company is hoping to further increase its share in mid-range segment with the help of the new
Galaxy A7 (2018)
and the upcoming
Galaxy A6s
and A9s, all of which focus on introducing premium features at lower price points. Looking to the near future, Samsung hopes to increase its sales by around 20% during the festive season.