Samsung Galaxy Note 8 size comparison versus Galaxy S8, S8+, LG G6, iPhone 7, Pixel XL, HTC U11, OnePlus 5
6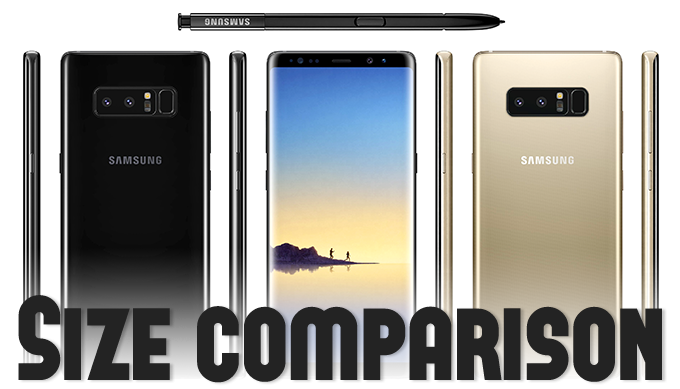 Bezelless is here to stay, with the Note 8 being the latest catwalk star to push forward the one trend that will likely end all other design trends.
The Note 8 is an exquisite device, just like the
Galaxy S8
and S8+ - With the tall, 2:1 stature of its 6.3-inch display, it towers above the phones of old times that had bezels aplenty.
But how does the Note 8 compare against the current and former competition on the market? Check out and compare at your heart's content right below!