Samsung Galaxy Note 3 size comparison: larger screen, but more compact body
41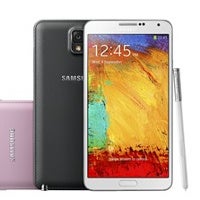 The
Samsung Galaxy Note 3
has just gone official and it's a small engineering wonder - it features a bigger display than the Note II, yet a more compact, narrower body. Bezels have gone smaller and the device has grown a bit taller. Samsung finally listened and got rid of the plastic, and the Note III comes with a gorgeous textured back.
But how big it really is? And how does it compare against all other flagships? After all, we're looking at a phablet - a device much larger than your usual smartphone. Now, the difference has really shrunken, but it's still there. The Note 3 is noticeably larger than the LG G2, Samsung Galaxy S4 and the HTC One. Only the larger Sony Xperia Z1 comes pretty close to matching the Note 3's large size.
Compared to other phablets, though, the third generation Note 3 rates great. Take a look right below.