Samsung Galaxy Note 3 preview: ask us all you want to know about it!
99+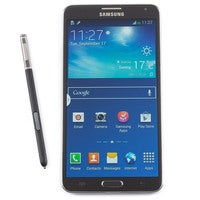 Currently, there are few smartphones hotter than the
Samsung Galaxy Note 3
. It is here to succeed last year's Galaxy Note II, bringing lots of goodies to the table, such as a super-fast processor, upgraded camera, and an even larger Super AMOLED screen – all attributes that place it right in the category with all the other Android high-ends.
Having that in mind, we bet that many of you are eager to test the Galaxy Note 3 personally – to feel the leather-like finish on the back cover, to check out the new S Pen features, or to experience its smooth performance delivered thanks to the handset's capable silicon. This, however, won't be happening until Samsung's new phablet is launched – the Galaxy Note 3 release date is set for September 25 internationally, while the US carriers will get it at a later date. Of course, a week or so isn't that long of a period, so the wait is definitely bearable. But in case you're of the impatient type, 7 days may seem like forever. That's why we thought we'd help out.
Feel free to ask us anything you'd like to know about the Samsung Galaxy Note 3 and we'll answer your question to the best of our knowledge. Just keep in mind that the answer you're looking for could already be mentioned in our Samsung Galaxy Note 3 preview, so you might want to read that first before posting.
The comments section below is all yours, guys!
Expect your questions to be answered within several days in a new post.