Samsung's Gear S4 watch may be released in August, together with the Note 9
2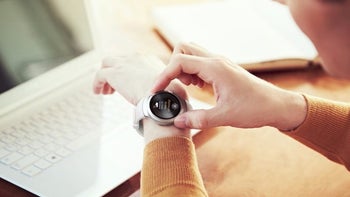 Prep your wrists, people, Samsung's
Gear S4
,
Galaxy Watch
, or whatever it gets called, is fast approaching. We finally have some more tangible rumor to lean on when it comes to release date, courtesy of a Korean publication talking about Samsung's PLP (Panel Level Package) developments.
It seems that the nascent system board building technology will be used for the first time with the Gear S4 as a testing ground, as it is meant for smaller devices that require densely situated sensors in addition to various connectivity chips - you know, like in modern smartwatches.
PLP is apparently both cheaper to produce, and can also lead to a significantly reduced thickness of the board if paired with other modern methods, so Samsung has reportedly decided to brave the engineering and yield hurdles and adopt the technology first on the Gear S4. The smartwatch will have comparatively modest sales goals, after all, and can be used as a proof of concept for the PLP technology, with the hope that retail deployment may lead to scoring bigger clients for it.
In any case, we can't wait to see what Samsung may have done with the Gear S4, and there isn't much more to wait if the release is indeed scheduled for August, perhaps
together with the Galaxy Note 9
.