Samsung Galaxy J3 (2018) goes official at Cricket as Galaxy Amp Prime 3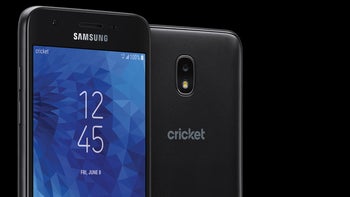 Samsung's newest affordable smartphone, the
Galaxy J3 (2018)
has already made it in the United States after a brief announcement from the handset maker.
Multiple carriers are already offering the smartphone
, even though they're using different names for it.
Cricket Wireless is the latest U.S. carrier to introduce the Galaxy J3 (2018) to its customers. If you're looking for a cheap Android smartphone made by one of the biggest brands on the market, Cricket now offers the
Galaxy J3 (2018)
for just $130 outright.
However, you'll find the budget-friendly smartphone under a different name, as Cricket has decided to sell it as Samsung Galaxy Amp Prime 3, a pretty long name for such a "small" handset if you ask us.
Speaking of which, the Galaxy Amp Prime 3 has a standard 5-inch display with HD (720p) resolution, a 1.4GHz quad-core
Exynos 7570 processor
, 2GB RAM, and 16GB expandable storage. Also, the phone is powered by a 2,600 mAh battery and packs an 8-megapixel rear-facing camera, along with a 5-megapixel selfie snapper.
Don't forget that you can pair the Samsung Galaxy Amp Prime 3 with Cricket's 2GB, 5GB, Unlimited, or Unlimited Max rate plans.
Recommended Stories