Samsung Galaxy J3 (2018)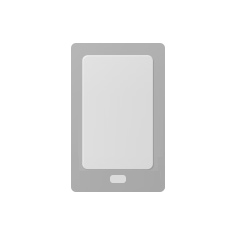 Features:
Fingerprint
Lightweight
Thin
LTE
Rugged
NFC
Dual SIM
Description
The Galaxy J3 (2018) is expected to be nothing different from the previous generation J phone. With a 5-inch HD display, quad-core processor and 16GB storage. Strangely, the phone is listed with an 8-megapixel rear-facing camera, despite the fact that the Galaxy J3 (2017) has a better 13-megapixel snapper.
Not official: This page is created based on leaked or rumored information.
Compare
Display
Physical size:
Resolution:

Pixel density:

Pixel density - The pixel density of a display represents the number of pixels over an area of one inch. It's measured in "pixels per inch", or ppi. The higher the number, the more detailed and good-looking the display is.

Features:

Ambient light sensor, Proximity sensor
Camera
Camera:

Flash:
Hardware Features:

Camcorder:

Features:

Video calling, Video sharing

Front-facing camera:
Hardware
Processor:

Processor - The processor is the main computing component of a phone and is a major factor when it comes to the overall speed of the device. Some more powerful smartphones use dual-core and quad-core processors designed to deliver greater performance.

Quad-core, 1500 MHz, ARM Cortex-A53, 64-bit

Graphics processor:

Graphics processor - The graphics processor is important for the smooth operation of the system and especially in games and other applications that may involve complex graphics and animations.

System memory:

System memory - System memory, or RAM memory is the type of memory that the device uses to temporarily store data from the OS or currently-running apps. The more RAM available to the device, the better the performance will be when multiple or heavier programs are running.

Built-in storage:

Built-in storage - Bigger storage capacity allows you to keep more content saved onto your device, such as more applications, photos or video. Games and video content typically take up the biggest amount of storage space.
Multimedia
Screen mirroring:
Music player:

Filter by:

Album, Artist, Genre, Playlists

Features:

Album art cover, Background playback

Speakers:
specifications continue after the ad
Phone features
Sensors:

Accelerometer, Gyroscope, Compass

Notifications:

Haptic feedback, Music ringtones, Flight mode, Silent mode, Speakerphone

Other features:

Voice dialing, Voice commands, Voice recording
Connectivity
Bluetooth:
Wi-Fi:
USB:

Connector:
Features:

Mass storage device, USB charging

Positioning:

Positioning - This field shows the positioning systems supported by the device. The most common types are GPS and A-GPS. GPS - This is one of the most widespread global positioning technologies, developed and maintained by the U.S. government. It uses satellites in order to detect your location. Works best in clear weather. A-GPS - A-GPS stands for Assisted GPS and is the industry standard for positioning and navigation. "Assisted" means that it can use local wireless networks, in addition to satellites, for quicker and more precise localization.

Navigation:

Turn-by-turn navigation, Voice navigation

Other:

VoIP, Tethering, Computer sync, OTA sync
To see the full specifications with in-depth details click here.
This device is also known as Samsung SM-J337
Despite our efforts to provide full and correct Samsung Galaxy J3 (2018) specifications, there is always a possibility of making a mistake. If you see any wrong or incomplete data, please LET US KNOW.
If you are interested in using our specs commercially, check out our Phone specs database licensing page.