Russian search giant Yandex acquires Android skinners SPB Software
4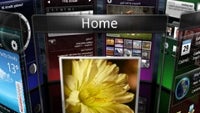 Google might be dominating web search in most parts of the world with some competition from Bing stateside, but in Russia and former CIS countries the company is merely a runner-up to Yandex, a Russian home-made search company which made one of the biggest IPOs this year.
Now, Yandex has strengthened its mobile offerings by acquiring SPB Software, a company known for its 3D-esque
SPB Shell 3D
for Android, a skin used as a differentiator card in some mid-end Android products.
"Mobile is a vital part of our growth strategy,"
Yandex chief executive Arkady Volozh said.
The acquisition will allow Yandex to develop deeper
partnerships with phone makers
. Last week, the company said it has worked out a deal to become the default search engine into Nokia, HTC and Samsung handsets running on Windows Phone. While SPB Software's main focus recently seemed to be on its SPB Shell 3D, the company is also working on a mobile wallet solution, traffic analysis, games and web TV. Yandex will integrate SPB Software's products into its cloud offerings as well.
The actual price of the deal stands at around $38 million. SPB Shell 3D for Android sells for $14.99 and is one of the most popular skins on Android devices.