Robinhood adds free no-fee checking and banking to its trading app
2
The Robinhood app for
iOS
and
Android
allows users of those two platforms to make commission free trades on stocks, options, ETFs and Cryptocurrencies. Now, after shaking up the brokerage industry, Robinhood is going after the banks.
Today, the company announced that it has launched Robinhood Checking & Savings
and is paying a market leading 3% interest on deposited funds (the average bank pays only .8%).
UPDATE: After the SIPC denied that it was providing insurance to Robinhood's depositors
Those opening an account with Robinhood Checking & Savings will pay no fees, have access to around the clock customer service, be able to take out cash from 75,000 free ATMs and receive a free debit card. There is no minimum balance.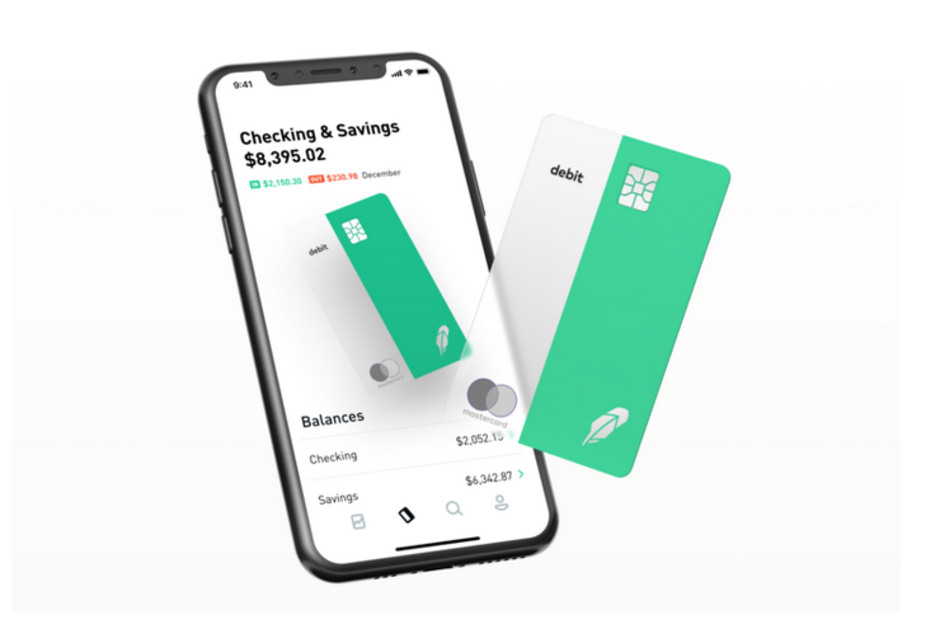 Brokerage and banking services are available together on the Robinhood app
Depositors can use the Robinhood app to find the closest free ATM, pay bills, make deposits and chat with customer service. To sign up for early access, click on this
link
. You will be able to pick out the design of your debit card from four options. The cards will be sent out starting on January 1st, although supplies are limited.
"We as a company are going make the financial services industry more inclusive and are going to do it with zero commissions, a lower cost structure, and by relentlessly automating and building an engineering-first company. We're charging no fees, period."-Baiju Bhatt, co-CEO, Robinhood
In case you are wondering, these accounts are insured by the SIPC,not the FDIC. This means that if you open an account with Robinhood Checking & Savings, you're essentially opening a brokerage account with banking features. The SIPC protects up to $500,000 ($250,000 in cash).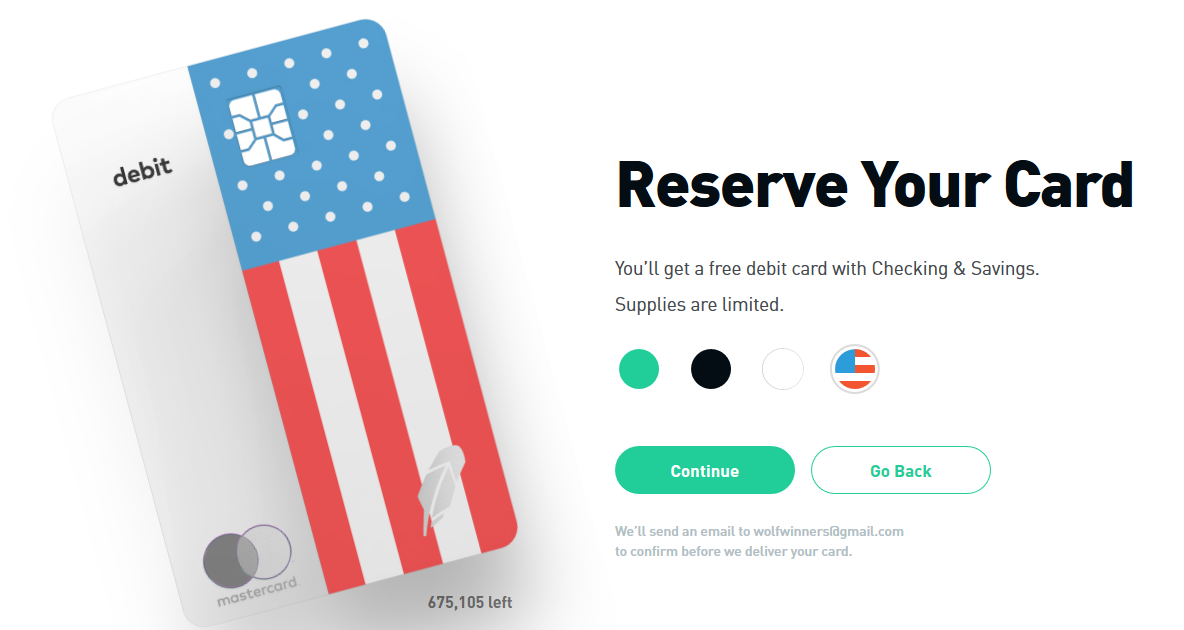 Early access depositors can choose from four different designs for their debit card
Recommended Stories