Riptide GP2, one of the best racing games for iPhone and Android, is now free
2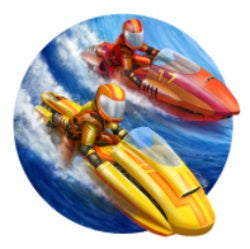 Riptide GP2 arrived on Android and iOS nearly four years ago and ever since then it has been a benchmark for great graphics and engaging gameplay for mobile devices. Now, it is also free to play.
The game originally came with a $3 price (then reduced to $2), but just recently developer Vector Unit has slashed the price to zero on the Google Play Store and Apple's App Store.
Riptide GP2 brings a set of futuristic jets and allows you to pump up your adrenaline against real opponents in online multiplayer races. You can also upgrade your jet and its rider, and the graphics are one of the most impressive on mobile. You can race your hover jet in single player mode as well, where there is an engaging career mode. You get to partake in Race, Hot Lap, Elimination, and Freestyle events to gain XP and progress.