Report says that Lenovo is in talks to buy NEC's mobile phone business
2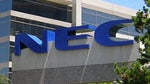 Chinese manufacturer Lenovo is seriously interested in expanding its mobile handset business. Both the company's
CEO Yang Yuanqing
and CFO Wong Wai Minghave said that Lenovo might be interested in looking at BlackBerry with an eye
toward purchasing the company
. Wai Ming actually made it sound as though
Lenovo had already spoken with BlackBerry's bankers and with the company itself
about various strategic alliances and combinations.
Considering that BlackBerry has just started selling its new
BlackBerry Z10
in the states, we're pretty sure that CEO Thorsten Heins isn't ready to sell at this point. When the topic came up during an interview with Bloomberg TV on Thursday,
Heins sort of glossed over the question without definitely rejecting the idea
.
"Amid the rapidly changing market we are considering a number of ways to bolster the competitiveness of our mobile phone business, but nothing has been decided"-NEC statement
But Lenovo might have a new target in mind. A report on Friday cited a knowledgeable source as saying that the company is in talks with
Japan's NEC
to buy its mobile phone business. Besides looking at a foreign buyer for its mobile handset business, NEC is said to be also looking at a potential domestic buyer. Panasonic would be out in that regard as that company recently admitted that it is looking to sell its mobile phone subsidiary, too. While NEC had previously said that the handset business was important to it, during the last two years the division has spilled red ink making NEC eager to sell. Back in October, NEC cut its target for smartphone sales through March to 4.3 million units from 5 million.
Sony
is the top handset manufacturer in the country, and like the rest of the mobile handset makers in Japan, it faces tough competition from Apple and from Korean based Samsung. While it is not known how much NEC might receive for its mobile handset business, it is expected to receive $850 million for its mobile services subsidiary, NEC Mobiling Ltd.
source:
Reuters