BlackBerry CEO Heins opens up on T.V., mentions possible May launch for BlackBerry Q10 in U.S.
7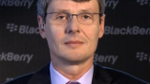 With
BlackBerry reporting an unexpected profit for the fourth quarter
on Thursday, the man of the hour was CEO Thorsten Heins. As stoic as ever, the executive was interviewed on Bloomberg Television and was asked about the 55% of global BlackBerry Z10 buyers that came over from other platforms. Heins said that those 55% were
evenly divided
between iOS and Android users.
One subject that matter that many in the U.S. want to hear about is the QWERTY equipped
BlackBerry Q10
. Heins says that the second BlackBerry 10 phone will launch in Europe next month and possibly
reach the U.S. by May
. It really is up to carrier testing noted the executive, and earlier Thursday he said that
the phone is being tested by 40 carriers in 20 countries
.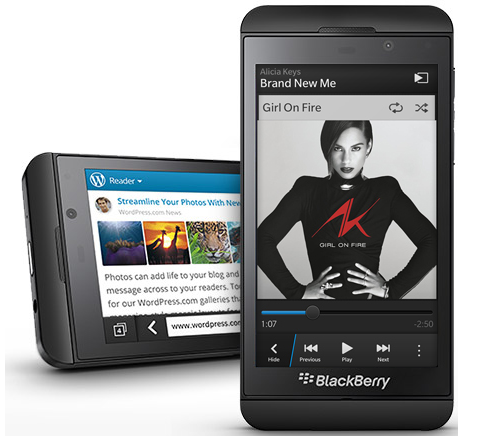 One million BlackBerry Z10 units were shipped last quarter
An interesting question was brought up about licensing. This was something that had recently come up
when the Canadian based tech company decided to make its Secure Work Space security system that runs over BES 10, available for iOS and Android phones
. Heins made it clear that if that was the direction that his company was heading toward, he would be interested in looking at licensing. Interestingly, he glossed over a question about Lenovo CEO Yang Yuanqing's comment to a French publication earlier this month about Lenovo possibly buying BlackBerry.
The BlackBerry CEO said that the recent decline in the number of BlackBerry memberships from 79 million to 76 million didn't matter as long as the
average revenue per member
more than made up for the difference in head count. It's a whole new world for BlackBerry, punctuated by the news that
former company founder Mike Lazaridis has left the company for good
.
No matter what you might think of the BlackBerry Z10 and BlackBerry Q10, or how strong the sales of the Z10 really are, Thorsten Heins' management team has done an amazing job. Consider the state of BlackBerry at at the time of the launch of the first all-touch
BlackBerry Storm
. Launched with software that was not close to being finished,
the launch was an unmitigated disaster
. When you consider how
smoothly
the BlackBerry 10 launch has been in comparison, we're looking forward to seeing the rest of Mr. Heins' turnaround plan in action.
source:
Bloomberg
via
Crackberry