Report: Three U.K. owner prepping $13.6 billion bid for O2
3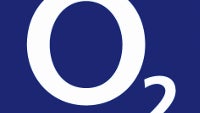 Hutchison Whampoa, the company that owns carrier Three U.K., is said to be working on a transaction to purchase Telefonica owned O2. The latter is also a U.K. based carrier and the value of the deal could amount to $13.6 billion. Financing such a deal wouldn't seem to be an issue for Hutchison, which is owned by Hong Kong billionaire Li Ka-shing. Telefonica has hired investment bank UBS to help it determine the fairness of the bid while also developing options that O2 can choose from. Hutchison has hired Moelis & Co. to help it scour the U.K. landscape for possible acquisitions.
Telefonica wants to pull out of the U.K. wireless market and use the proceeds of any deal to pay back debt. One alternative option that the company is considering is a public offering of O2 shares. On the other side, Li is looking to consolidate his wireless properties. He recently purchased the Irish operations of Telefonica for $980 million and merged it with Three Ireland.
The rumored deal comes a month after British Telecom reached an agreement to
exclusively bid $19.5 billion for carrier EE
. The latter was the first to bring 4G LTE to the U.K. In November, before deciding on the EE transaction, there was a rumor that British Telecom would
give up 20% of its equity to Telefonica for all of O2
. That deal is now off the table as BT works on finalizing the EE bid and Telefonica awaits the possible offer from Hutchison Whampoa.
source:
SundayTimes
(Subscription Req'd) via
Bloomberg