British Telecom has exclusive agreement to negotiate a purchase of EE for $19.5 billion
3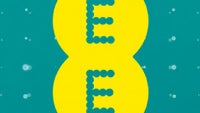 What might be the start of a sweeping wave of carrier acquisitions in Europe, has begun with the confirmation by British Telecom of a $19.5 billion bid for EE. The later is a joint venture owned by Orange and Deutsche Telekom,
and was the first carrier in the U.K. to offer 4G LTE service
. For BT, a deal would mark the telecom giant's return to the wireless industry after it had sold O2 years ago for the equivalent of $27.6 billion. That move was considered a major blunder on the part of BT, since it left the company without a major wireless presence just as the cellular business was taking off.
BT's confirmation of its bid to buy EE comes after a report late last month
that the company would re-acquire O2 in a deal with Telefonica
. According to the report, BT will give up 20% of its equity to Telefonica in exchange for all of O2. The same report also included speculation, which was right on as it turns out, that EE was in British Telecom's crosshairs.
Now that BT has agreed to a period during which it has the exclusive rights to purchase EE, it will conduct due diligence. Based on the preliminary terms of the deal, Orange will end up with a 4% stake in BT while Deutsche Telekom will own 12% of the giant telecom company. Deutsche Telekom is the majority owner of T-Mobile. With all of this potential cross-ownerships involved, the EC will certainly want to examine the deal as will U.K. regulator Ofcom.
According to a statement released by BT, the company hopes to generate cost savings by combining back offices, IT and network operations. It also hopes to sell fixed line services to EE customers who don't presently have such service from BT.
While the possible deal might electrify M&A hotshots sitting in their top floor offices on Wall Street, U.S. regulators like the FCC and the FTC have made it clear that consolidation between two large U.S. carriers is out of the question for now. However, should a Republican win the White House in 2016, the whole idea will probably be revisited then.

BT enters into an exclusive agreement to buy EE
source:
BT
,
DeutscheTelekom
via
Engagdet