Report: BT in talks to acquire both EE and O2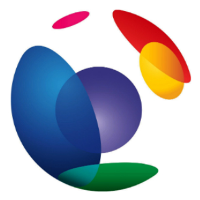 A wave of carrier consolidation appears ready to begin in Europe, where British Telecom is rumored to be ready to bring mobile operator O2 back into the fold. The latter was originally spun off of BT back in 2001. Spain's Telefonica, which currently owns O2, said in a statement that it is in "
highly preliminary talks
" about the sale of the carrier. According to reports, Telefonica would end up with a 20% stake in BT in exchange for O2.
For its part, BT said on Monday that it is in talks with "
shareholders in two UK mobile network operators, of which one is O2, about a possible transaction in which BT would acquire their UK mobile business
." The second such carrier is believed to be French Telecom and Deutsche Telecom's joint venture, EE. There are questions about whether regulators in Britain will allow BT to pick up both mobile operators in one fell swoop.
With its attempt to repurchase O2, British Telecom is trying to reverse what has been widely viewed as a major blunder. By spinning off O2, BT left itself without a cellphone business just as the wireless industry was ready to take off.
"We continue to develop our own plans for providing enhanced mobile services to business and consumer customers, in line with our previous announcements. We remain confident of delivering on these plans and have also been exploring ways of accelerating them, including assessing the merits of an acquisition of a mobile network operator in the UK...we have received expressions of interest from shareholders in two UK mobile network operators, of which one is O2, about a possible transaction in which BT would acquire their UK mobile business. All discussions are at a highly preliminary stage and there can be no certainty that any transaction will occur. A further announcement will be made if and when appropriate"-BT
source:
FinancialTimes,
Telegraph
via
AndroidCentral