Report: Months after departing Uber as CEO, Travis Kalanick seeks a way to regain influence at Uber
5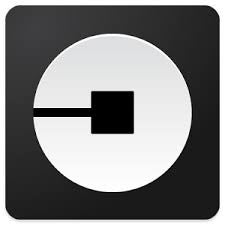 Back in June we told you how a combination of
five major Uber stockholders got together to push out Travis Kalanick, the CEO and founder of ride--shairing firm Uber
. But without the ability to run Uber, privately valued at close to $70 billion, it seems that Kalanick was growing bored and missed the business he started. According to a report published Sunday, the former executive is seeking to win back some influence at the company by helping Sprint parent SoftBank make an investment in Uber.
By getting SoftBank to purchase shares of Uber currently controlled by large stakeholders, Kalanick's own holdings of the company would rise. Remember, Uber has not yet gone public and buying/selling shares of the company is not handled with a simple call to a broker. The whole Uber process has been a huge hit. Using a mobile app, the potential fare sends an address and the time of the pick up along with the location of the destination. The Uber driver responds with an ETA through the app, and the financial terms of the ride are handled by credit card, including any tip. Kalanick's blueprint has allowed Uber to provide rides for consumers in 83 countries throughout the world.
And while it is true that Kalanick's management style is teeming with conflict, it has been an incredible success. It has made him fabulously wealthy (on paper, anyway) with his majority stake in the firm. While most drivers are believed to want Travis Kalanick to return, there could be a major battle brewing between Uber's current board, potential investors in the company, drivers, and long time customers. It will be interesting to see if the person who came up with the idea still can claim enough power to run the company once again. Still, Uber, is facing a large number of lawsuits it needs to resolve, and has had several drivers brought up on sexual harassment charges. The current board might feel that it is up to them to keep the ship sailing straight and true.
source:
TheInformation
via
TechCrunch