Readability released for Android, Amazon exclusive in the US
2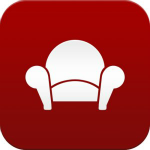 There are a lot of things on the web that are pretty good reads, some of them you may even find on this site right here. The trouble is that you don't always want to read things when you find them, or with all of the extra formatting and distractions that come on a full web page. Of course, there are already options for formatting-free web page saving in Instapaper and Read It Later, but only Read It Later has an official Android app, although now Readability is joining the mix.
The app is what you'd expect, giving the options to save articles for reading later and have the formatting removed. You can also share articles that you've saved, and you'll get unlimited storage for articles. The app itself looks quite nice. Fairly minimal, but the typography looks good and formatting is often right on.
The only downside is that only international users can get the app from the Google Play Store. Users in the USA can only get the app through the Amazon Appstore right now. We've been having trouble getting the Amazon Appstore to work on the Galaxy Nexus, and obviously there are only a handful of AT&T devices that allow the Amazon Appstore. So, getting the app may be some work.