'Rayman Fiesta Run' now out on iOS, coming to Android today
5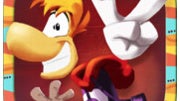 The Rayman game series are one of the best platformers for mobile devices and the new Rayman Fiesta Run has just been released on iOS and coming to Android later today, and it should be a joy for lovers of the genre.
Rayman Fiesta Run features the same great visual that we loved about the Jungle Run original, and it comes with the same galloping gameplay and nice soundtrack. Controls are simplified to the bare minimum - you only have to tap on the screen to jump at the right time and nothing else. We definitely love this simplicity, especially on size-constrained devices like smartphones.
Fiesta Run is actually not all that different from Jungle Run as it uses the same graphical language but places it in new locations with new adventures and music.
The game is priced at $2.99 off the gate and we find this a reasonable price for what it offers. You can download it at the links right below and the Android version should be available later today.