RIM upgrades its servers to allow for some changes in BlackBerry App World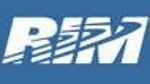 RIM has sent a letter to its vendors informing them that the Canadian based manufacturer is updating its servers and systems relating to BlackBerry App World. With the 2.1 build of its application store coming soon to BlackBerry owners, RIM wanted to make some changes to its backend systems.
According to a letter sent to the vendors, the changes in BlackBerry App World 2.1 will allow for in-app purchasing of digital goods. For game players, this will allow them to make purchases of special items that can help them when playing certain games. Things like weapons, special powers, and armor are examples of in-app digital goods that many gamers buy. Other purchases can be made of real life items like music and images.
Once RIM's servers are adjusted, vendors will be able to upload digital goods for the BlackBerry payment service and register and manage digital goods in the BlackBerry App World Vendor Portal. BlackBerry users will not be able to purchase digital goods until the App World 2.1 client is launched and RIM says it will be making an announcement in the future as to when to expect the upgrade.
It is a win-win situation for both BlackBerry game developers and game players. The former get the opportunity to present games that require the user to spend more money in order to compete. For the player, this could lead to more exciting and interesting BlackBerry games in the not too distant future.
source:
BlackBerryCool