Pulse reader now available for Windows Phone
1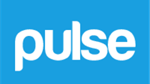 Pulse has been one of the better RSS/news readers to hit smartphones and the app has finally come to the calm shores of Windows Phone. If you've seen or used the app on either iOS or Android, there isn't much of a surprise here, but it's still a great app if you are looking for a more visual way to sift through your daily news feeds.
Alphonso Labs, the dev team behind Pulse, has decided to stick with the standard Pulse UI for this version, rather than try to modify it to be more Metro-esque. That's not specifically a bad thing, because Pulse has a nice layout, but it would have been nice to see a bit more cohesion with WP7's Metro UI on the main Pulse layout. Still, you can put together your news feeds from tons of great sources, view stories in a simplified or original view, and share stories easily.
One possible downside right now is that Pulse requires Mango, so if you're still waiting on the update, you'll have to hold off on grabbing this app. However, if you've got your Mango going, Pulse is available for free in the
Windows Phone Marketplace.