Popular MOBA Legends adds iconic character RoboCop, but only for a limited time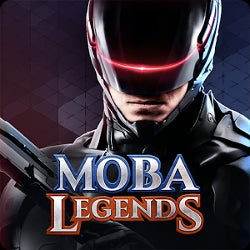 Insanely popular
MOBA Legends
mobile game for Android and iOS has been recently update to include the brave RoboCop character. The update is likely to go live very soon in both Google Play and App Store.
Developed by Kick9, MOBA Legends players have been given the same treatment last month when the Halloween update added the infamous doll Chucky, which was available to choose for PvP battles.
However, RoboCop will only be available for a limited time and will contain four unique ability sets, as well as popular one-liners known in both the film and franchise.
MOBA Legends
has more than 30 legendary characters that players can choose from, each with four unique skills to master. All characters can be customized with the unique Rune system, but with each variable skill a new level of depth and strategy is added.
The game offers multiple PvP battles on various maps such as 1v1, 3v3, 5v5 and ranked match. For those who aren't feeling particularly attached of multiplayer gameplay, MOBA Legends features an enticing single player campaign that will allow them to train and test their skills.
Obviously, the game is free to play and download, but there are some cosmetic in-game items that players can purchase with real money.
PhoneArena is on Instagram
. Follow us to stay updated with fresh news and flashy media from the world of mobile!
source: Kick9