Poll results: Would you buy a phone from a startup company?
11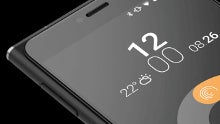 Every company has been a startup company at some point in their existence, but with today's record-fast ways to raise money, ranging from angel investors to simply crowdsourcing it on places like Kickstarter, the time from-idea-to-market for a product has never been shorter. This trend is not passing the phone industry, either - it's one of the hottest places to be at the moment, and plenty of newcomers are trying their luck against the established juggernauts.
It's not an easy task designing and making a phone that will stick - you have giant corporations like Samsung or Apple, on one hand, with their huge R&D and marketing budgets, and their vast distribution chains, not to mention their brand recognition. On the other hand, you will be squeezed by the numerous Chinese value-for-money makers like Xiaomi or Meizu, so the task ahead will be pretty steep.
Of course, man is an entrepreneurial beast, and all the competition in the world didn't preclude new companies like OnePlus to rely on viral marketing and availability shenanigans to reach their first million phones sold last year. OnePlus is getting one-upped this year, though, as plenty of newcomers have popped up to take on the establishment once again. The
Ubik Uno campaign on Kickstarter
comes to mind, as well as the just-announced
Obi SF1
.

The Obi undertaking, for instance, offers its "flagship" for less than $200 without a contract, yet still boasts an intriguing design, 5" 1080p panel, 13 MP camera, dual SIM slots, and a generous 3000 mAh battery that lets it last 10 hours of video on a charge. It's not just price-for-value that might be attracting you to such startups, as the Ubik Uno offers similar tag to the OnePlus 2, but sports extremely thin bezels and great screen-to-body ratio, too.
This is why we asked you yesterday if you would consider buying a phone from such a startup, with all the risks and rewards involved, and it turned out that more than 60% of you would plunge into the shallow waters head-first, which still leaves a respectable 39% of respondents not willing to go outside of the more established brands, perhaps unless they are really compelled by something unique.