Pokemon Go sets an App Store record for downloads in an opening week
7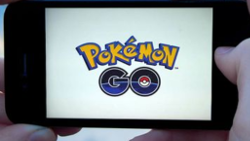 Another day, another accolade for Pokemon Go. Even though it was only available in the U.S., Australia and New Zealand at the time, the game set a record for most App Store downloads during an app's first week of availability. And Niantic and Co. continue to roll out to more countries. Today, after a brief delay, Pokemon Go was finally launched in Japan.
The amount of money being bandied about by Wall Street analysts is incredible. One such pencil pusher at Needham & Co. estimates that Pokemon Go could bring $3 billion into Apple's coffers over the next year or two. While the game is free to install, there are in-app purchases that Apple (and Google, for that matter) get a piece of. Research firm SensorTower says that Pokemon Go has generated $35 million in revenue thus far.
The same research firm notes that people spend more time "inside" Pokemon Go than "inside" other popular apps like Facebook, Twitter and Snapchat. And by the way, the game has found itself installed in more iOS devices than Android devices. That might change once Pokemon Go becomes available in more countries.
source:
CNN