Pokemon Go continues to break records as it reaches 75 million downloads across Android and iOS
4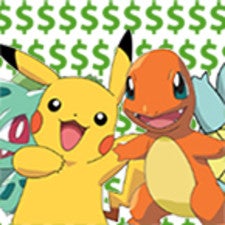 Less than a month since its limited initial launch on July 5, Pokemon Go has turned into the biggest mobile game in US history and is breaking new records almost every day. According to the latest report by mobile data intelligence firm Sensor Tower, Pokemon Go is the fastest game to ever reach a combined 75 million downloads across iOS and Android globally.
Mere 19 days after its release, the game has reached and peaked over 50 million installs on Android alone, blowing past mobile gaming hits such as Color Switch and Slither.io which took 77 and 81 days respectively to reach the 50 million milestone.
Pokemon Go completed this task not only in a record time, but also in only 32 of the territories where the Play Store and App Store are available. As the game launches in more regions, analysts from Sensor Tower do not rule out the possibility of the game reaching 100 million combined downloads on both OSes in its first month.
It has been a wild ride for the companies involved with Pokemon Go. It proved to be a massive success for its creators – Niantic – as well as Apple and Google. Riding on its success, even Nintendo's market cap skyrocketed for a while, until
investors realized that Nintendo had almost nothing to do with the game
. Not that this was a secret to begin with.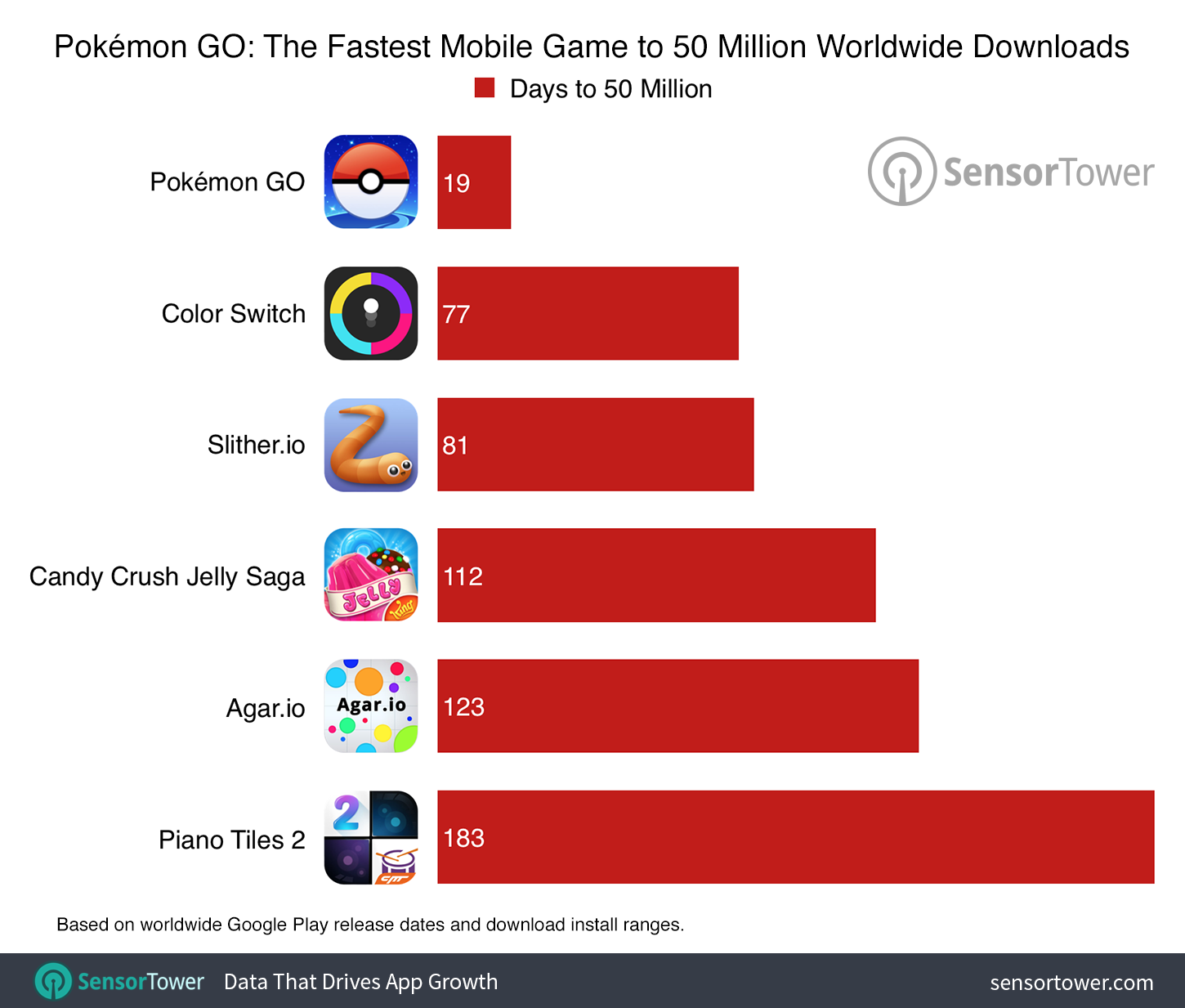 source:
Sensor Tower