Survey Monkey: Pokemon Go has peaked in the U.S.
10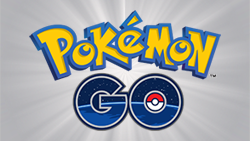 You knew it couldn't last forever.
After a record setting first week in the App Store
, and a strong first two weeks on iOS and Android, Pokemon Go is on the wane. At least that is the word from Survey Monkey. The online survey platform says that interest in the AR game is declining in the states. That seems to contradict the anecdotal evidence. With players still roaming the streets like bands of zombies, Pokemon Go seems to be as popular as it was two weeks ago.
The data from Survey Monkey shows that July 7th, the day the game was launched in the U.S. for iOS and Android, was the date with the largest number of Pokemon Go downloads in the states. That is extremely unusual in the mobile game world. History has shown that other games that became red hot like
Draw Something
and
Candy Crush Saga,
had started slowly. Peak downloads for both games turned out to be months after they were launched. With Pokemon Go, the download total was nearly 6 million on July 7th. By July 20th, the figure had dropped to 1.5 million downloads for that date.
The peak usage for Pokemon Go came on July 14th, when just over 25 million users tried to "Catch 'em all." But the number of Daily Active Users has been slipping, falling to 22-22.5 million users on July 20th. Also indicating weakening demand for Pokemon Go is a drop in the number of searches for the title.
With the unprecedented launch that Pokemon Go has had, it wouldn't be surprising to see the fervor cool off a bit. How much lower will the DAU figure drop until it reaches a sustainable level in the U.S.? That is the major question that should be on Niantic's mind.
source:
SurveyMonkey
via
PCMag.com