Plex for Android update adds a plethora of new features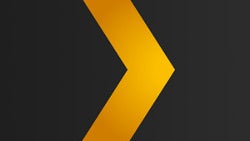 Plex, arguably the best video, music and photo collection organizer for Android devices, has just received a major update that brings it even closer to perfection. Plex version 5.0.0 is now available for download via Google Play and should make it to Amazon App Store as well.
The most improvement is the implementation of Plex's new sync technology, which is supposed to bring many enhancements to
Mobile Sync
, including redesigned sync management screen, new incremental syncing operations, as well as the option to sync playlists.
On top of that, the developers confirmed that have managed to shrink the core of the Plex Media Server and integrate it within the Android application. Basically, this means that all synced content will now benefit from all the in-depth browsing, discover, and playback features it provides.
Moreover, the update brings important improvements to "Search," such as a new UI, support for faster searches, and for searching new types of content, including actors, directors and tracks. Several usability improvements to the Camera Upload settings screen have been implemented too.
Aside from the new features mentioned earlier, the latest update adds loads of bug fixes for the Android application. For example, the issue that could crash the application when modifying subtitle or audio streams right after starting playback has been addressed. Also, you won't be getting empty lists when creating playlists for filtered music or photos libraries.
If you haven't used Plex for Android yet, then you should know that it's mandatory that you have a Plex Media Server installed and running in order to stream local media. Just like the
Android application
, the media server is available for free.