Plants vs. Zombies arrives on Windows Phone 7 shores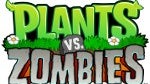 One of the most successful casual games recently,
Plants vs. Zombies
, has now been released for yet another mobile platform – Windows Phone 7. It's available now at a price of $7 (EUR 4.99), bringing two exclusive game modes along the way.
Plants vs. Zombies managed to make a name for itself on a number of operating systems, largely due to its addictive and polished gameplay, as well as cute graphics. Its main game mode puts you in control of an army of plants, which has to defend your house from the hordes of zombies coming your way, with the noble intention of eating your brain.
The game was recently
updated for the iPhone
, which brought a number of mini games and a new game mode. These, in addition to
two new game modes
(Vasebreaker and iZombie) will also be included with the Windows Phone 7 title. Finally, the game will be Xbox LIVE enabled, which will allow players to enjoy themselves with leaderboards and achievements.
So, who's giving it a try?
source: PopCap