Indie developer adds Pixel 3 XL support for Google's open source Android successor
0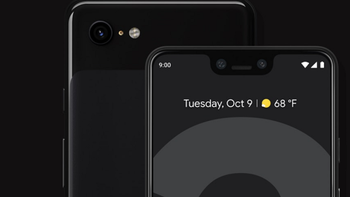 Even though Google called the Fuchsia mobile operating system that it is working on
just "one of many experimental open source projects,"
there has been talk that it will some day replace Android. In November, a patch from Huawei allowed the core code of Fuchsia to boot up on the
Honor Play
, powered by Huawei's Kirin 970 chipset. Google reportedly has over 100 people working on the project, which should result in an operating system that Google hopes will run all of its devices in the future.
It was an indie developer named Zhuowei Zhang who added the code management allowing the
Pixel 3
XL to support Fuchsia. The new code did not come from Google, which isn't necessarily surprising given the open source nature of the OS. When the time comes for Fuchsia to replace Android several years from now,
Pixel 3
and
Pixel
3 XL owners should be able to run the OS on their phones.